The Volkswagen Golf Story: 40 Years of the Second People's Car
"The Volkswagen Golf Story is written by my mate Russell Hayes - one of the UK's best automotive authors - and covers every incarnation of VW's second people's car. Lavishly photographed with great text, it's everything you ever wanted to know about Wolfsburg's wonder." - Quentin Willson, Sunday Mirror

In May 2014 the Volkswagen Golf turned 40. With 30 million produced, and counting, the second 'people's car' remains all-conquering. And while the Golf wasn't the first front-wheel-drive hatchback, its interpretation set the benchmark by which all others are still judged today.

The Volkswagen Golf Story pays tribute to the car in the fullest detail yet, beginning with the crisis Volkswagen was suffering in the 1960s when its over-dependence on the Beetle threatened to bring it down. This chapter includes pictures and details of fascinating stillborn prototypes, created as the company tried to find its future.

The development of the first Golf is covered in great detail and includes significant derivative models from around the world such as the American Rabbit and the South African CitiGolf. Each generation of Golf is put in the context of its time and in relation to the other Volkswagen bestsellers - the Passat, Polo and Scirocco. The story is brought to life by insights from original interviews with key figures including the Golf's first designer Giorgetto Giugiaro, former Volkswagen chairman Carl Hahn and the team behind the first GTI.

Every Golf from the humble basic models to the top performance derivatives is covered, as well as a dip into the Golf in motor sport, the customised Golf and hybrid and electric versions.

Containing over 350 photographs and much original material, this book is both a timely reminder of the Golf's enduring appeal and a fitting tribute to a motoring legend.
Hi
Guest
, You can purchase the book from many places, but for our Paid Members, there is a special discount code giving 20% off the Amazon price. Please join up to reveal the code on this page.
With your membership you instantly gain access to: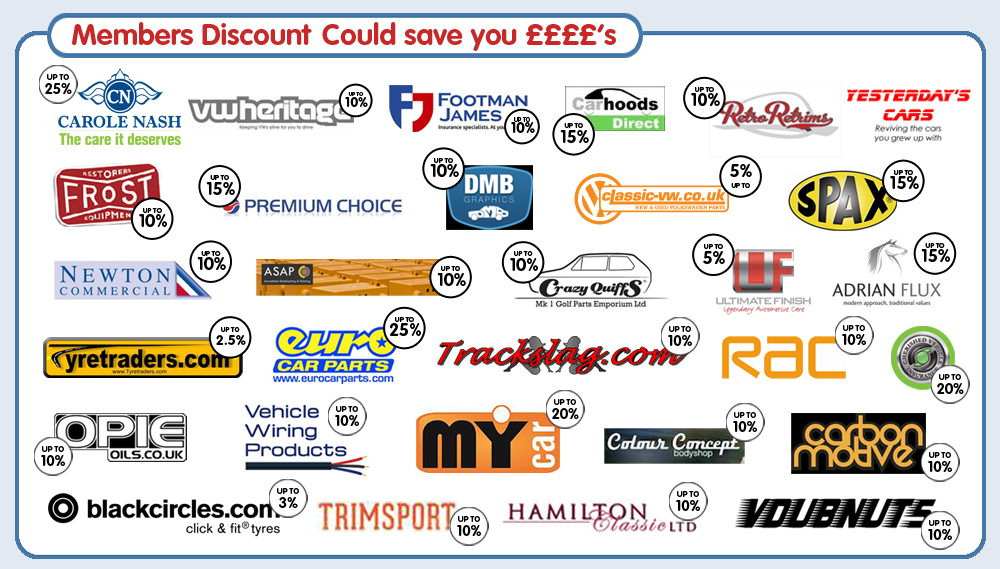 With an annual Membership of only £20 you get to belong to the fastest growing Mk1 Golf Club in the world!
Over the last year we've added even more reasons for joining, including discounts at leading parts suppliers and not to mention up to a massive 15% discount on insurance. With all this, it's not hard to see that your subscription pays for itself in no time at all.
Together with the financial benefits you'll also have access to the Members Forum and be given the opportunity to vote on important matters that influence the future of your club.
So why not take part in something special and help preserve one of the best and most influential cars of our time.
Guest click me to become a Paid Member
Click me to purchase "The Volkswagen Golf Story: 40 Years of the Second People's Car" from Amazon
Some Pages from the book