2005
The first tentative suggestions to set up 'regions' across the country had been suggested by Rajan Paymaster (dubboy) in January 2005. The regional events began to take off later that year and the North West was at the forefront. On the 18th May 2005 what is thought to have been the first regional meet was held in the North West at the Wiggin Tree public house, Parbold, Lancashire. Unfortunately all the photographs have been deleted of this event but of the original members to attend Walt, DjEv & Dano still own their cars and still meet up regularly.
The first AGM on 22nd May 2005 was held with the intention of organising the clubs affairs and the years' forthcoming annual meeting. On 28th August 2005 the annual gathering was held between 10am and 4pm at Gaydon Heritage Centre on the tarmac car park.
Click here for the 2005 annual gathering photographs
Regional meets grew in popularity and a friendly rivalry between the North West (Massive) and the South West (Softies) kept things alive. The goal at the meetings was to get a photograph of as many Mk1's as possible. The NWM reached 19 cars at one stage and had to devise the famous paul_c  'horseshoe' photograph to get all the cars in the picture!!! (There was a little photoshopping at one meet (thanks to Superworm) but the less said about that the better!!!).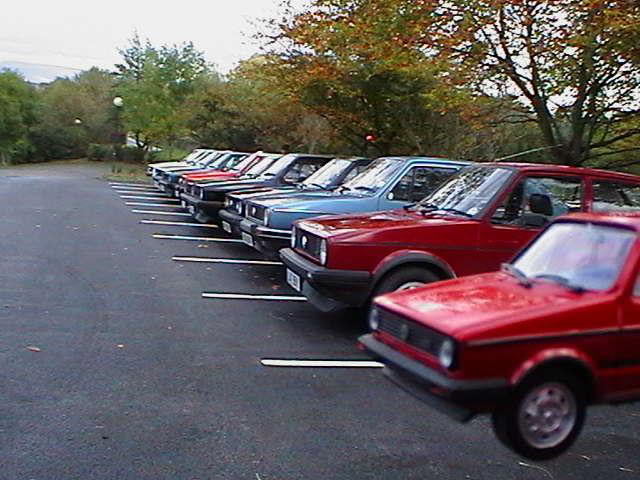 The eventual 'winners' of the most Mk1's at a meeting went to the SWS though.
---

Discussion (0 posts)