2001 to 2004 - The Campaign Register
The Mk1 Golf Owners Club (MK1GOC) caters for the owner and enthusiast of the VW Mk1 Golf. The club exists to be a base for the preservation and restoration of the original Volkswagen Golf hatchback.
To understand the origins of the club, its aims and growth, this document will take you from the clubs' inception through to the current date.
The Campaign Register
The Campaign Register was originally launched by Drew Wagar 2001 and ran until 2004 when it changed its name to what it is today, The Mk1 Golf Owners Club. When The Campaign Register was formed it had 6 original members Drew, Roger Squire, Keith Keenan (kaykay3), Rajan Paymaster (dubboy), Stephen Larkin (Pop) and one other who at present remains to be found!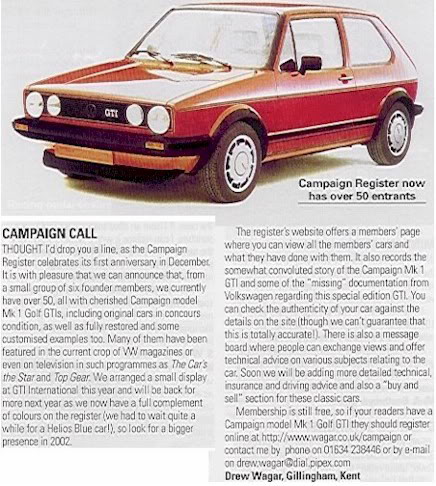 The idea of forming The Campaign Register came about at GTI International over the weekend of 12-13th May 2001. 6 Mk1 Golf's happened to park up next to each other in the car park. In the afternoon the owners decided on an impromptu 'club' display and began wondering just how many 'Campaign' models were still remaining out of a production run of just 1000 cars. Talk of forming a club went on and Drew put his website skills into practice and came up with the Register.


The first official Campaign Register 'meet' was held in 2002 at an old military air base at Wroughton.
click here for the first annual gathering held in 2002 photographs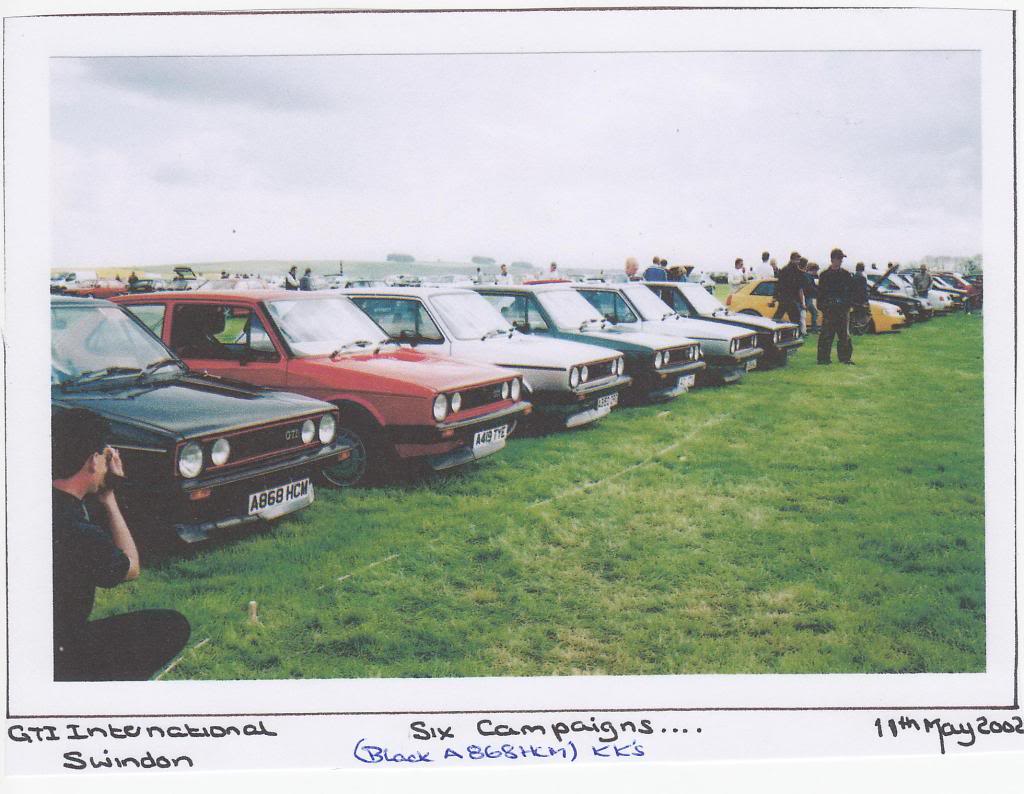 Here is a sample of how the old forum looked.
---
There are no pages beneath this page

Discussion (0 posts)