2013
  2013 began with 7th
Ultimate Dubs
show at Telford on Sunday 10th March. The club organised a display as usual. Bean1234 with his Florida blue on air ride, Mk1dcky with his now well known Sportline and Vilkus roof, black79dub, 1.8 T conversion, rsdub and his concours GTI and Lhasadreams and his 1.9 Lysholm supercharged conversion. The club was chosen for 'Best Club Stand', a great win due to the amount of clubs and high standard present.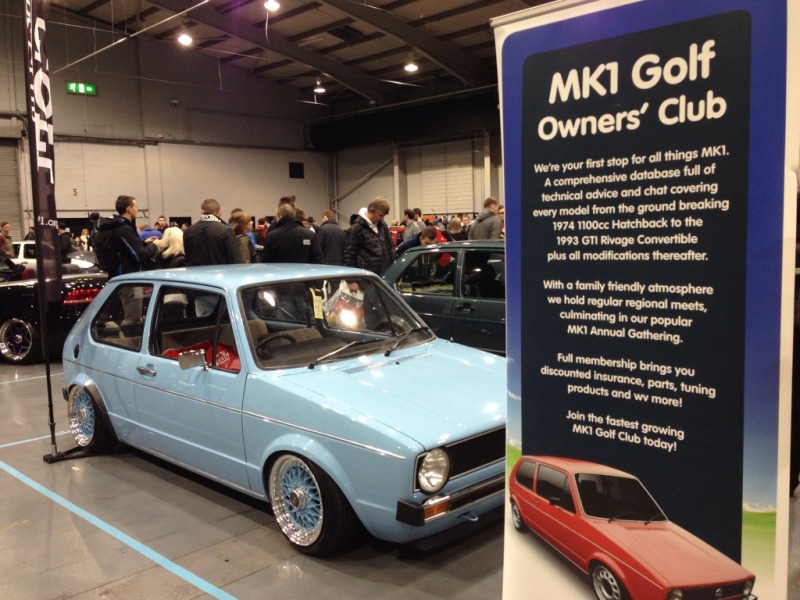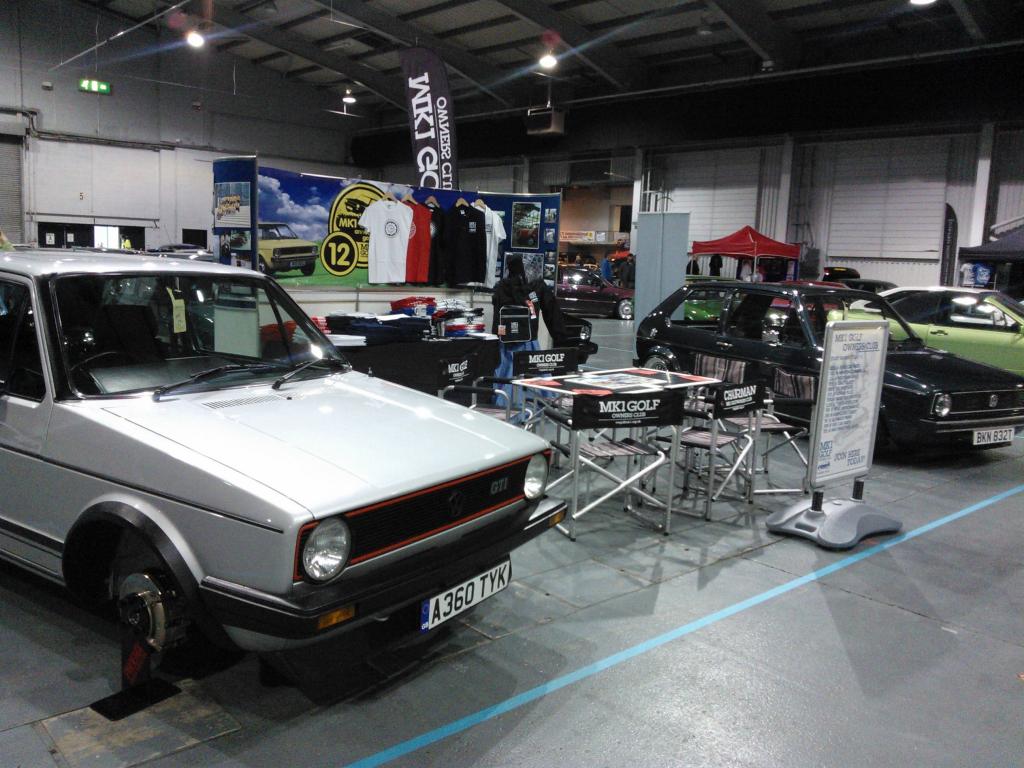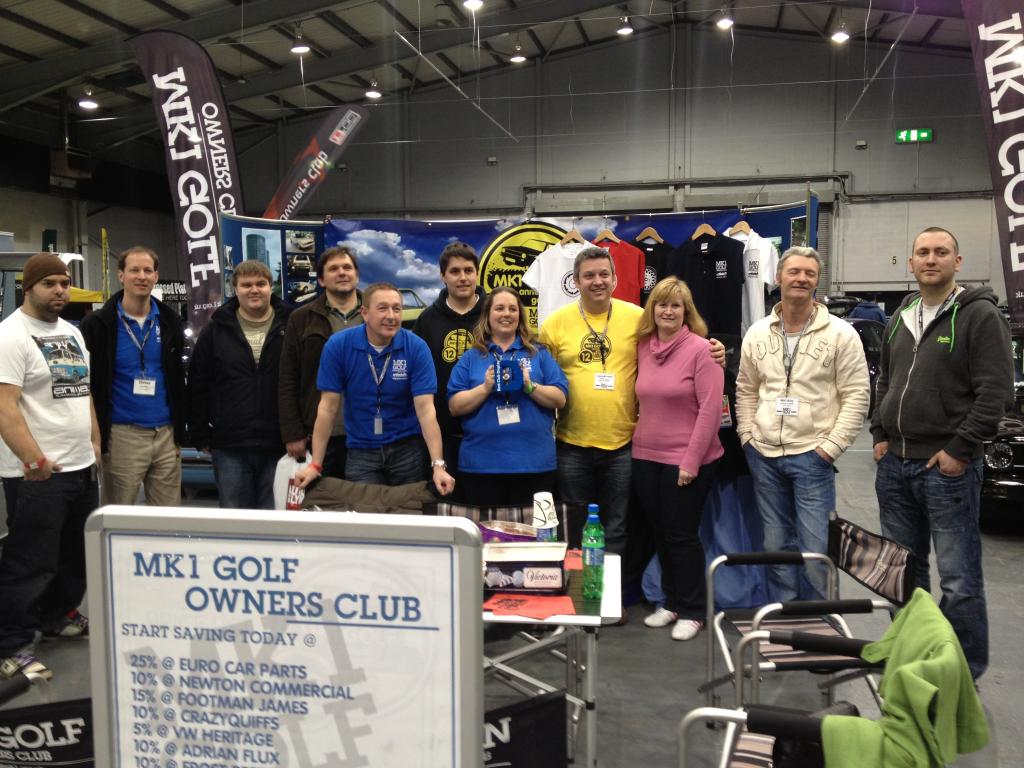 Following on from the success of Ultimate Dubs, All Types show at Bodelwyddan Castle, Wales gave us another win for Best Club Display. A day that started grey and overcast ended as a bright, warm, sunny one with happy people all round. It did seem that there were fewer cars there than previous years though.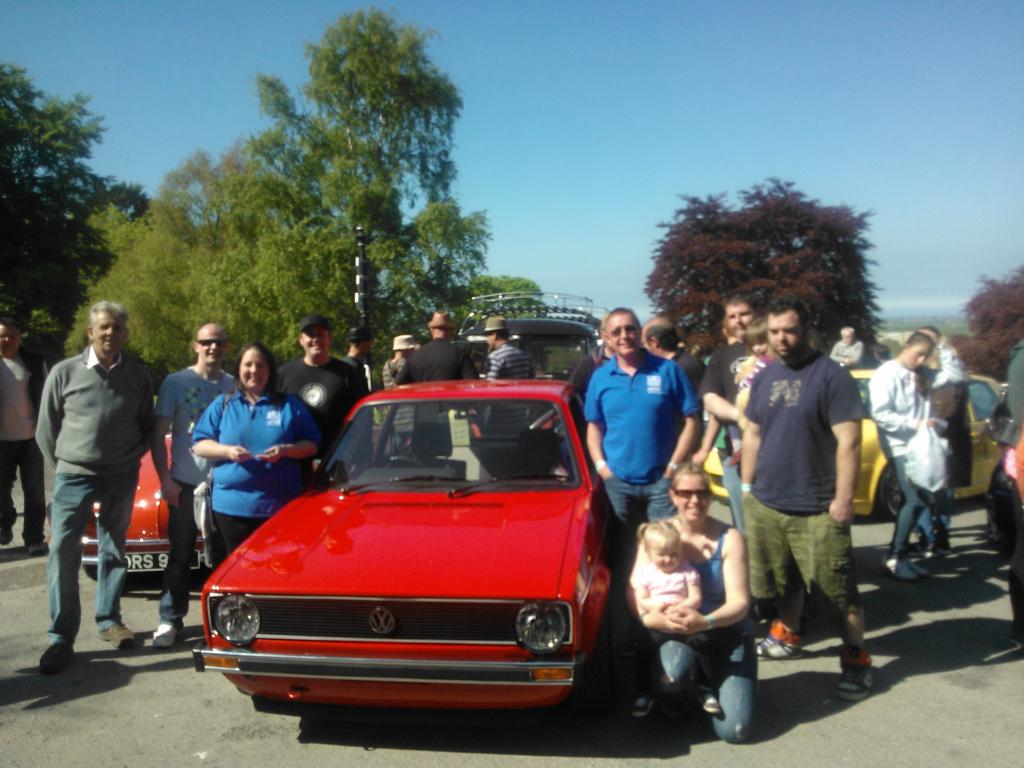 Ireland trip
The last weekend in May hosted by Dentdoc, Shughy and the other Irish lads, an open invitation to join them for a trip around Ireland's west coast.
Friday saw a few Mk1's make the trip into the Burren National Park to visit Father Ted's House for a cup of tea!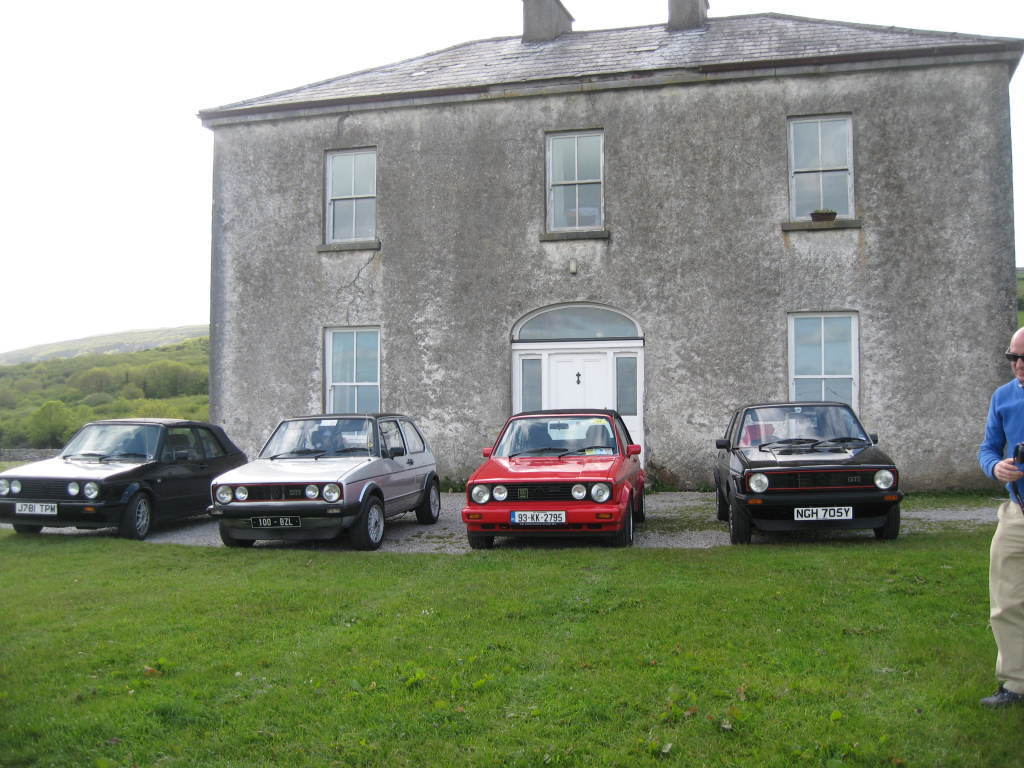 Saturdays treat was a run out through the picturesque but wet countryside on the West coast of Ireland through the Connemara region.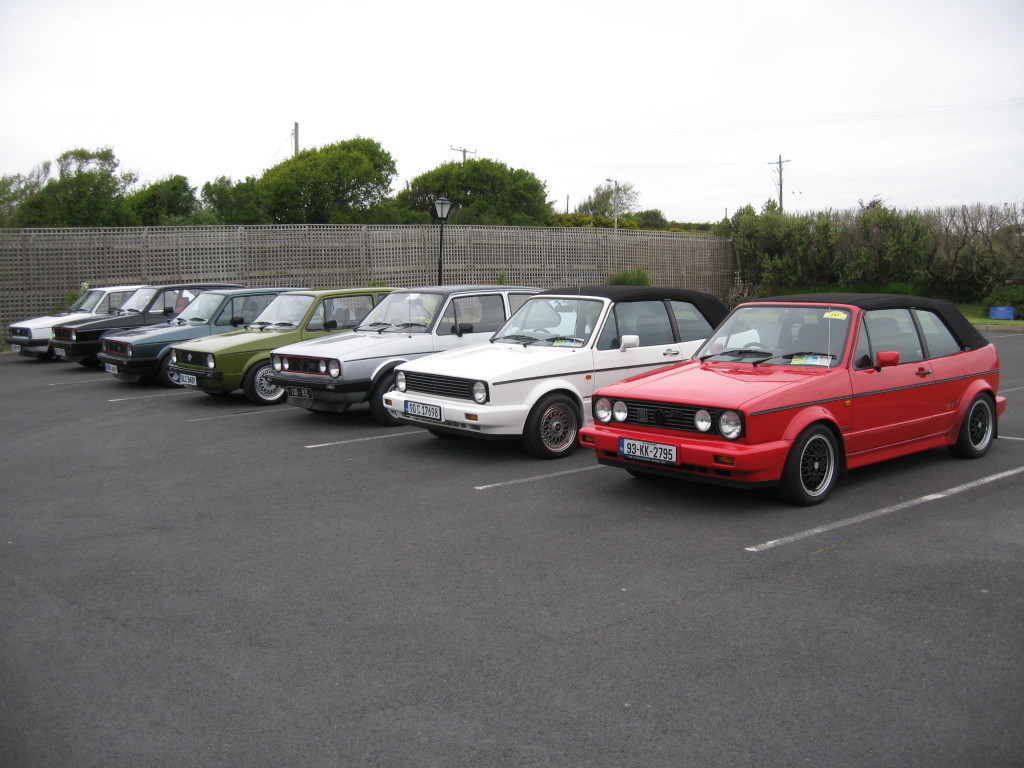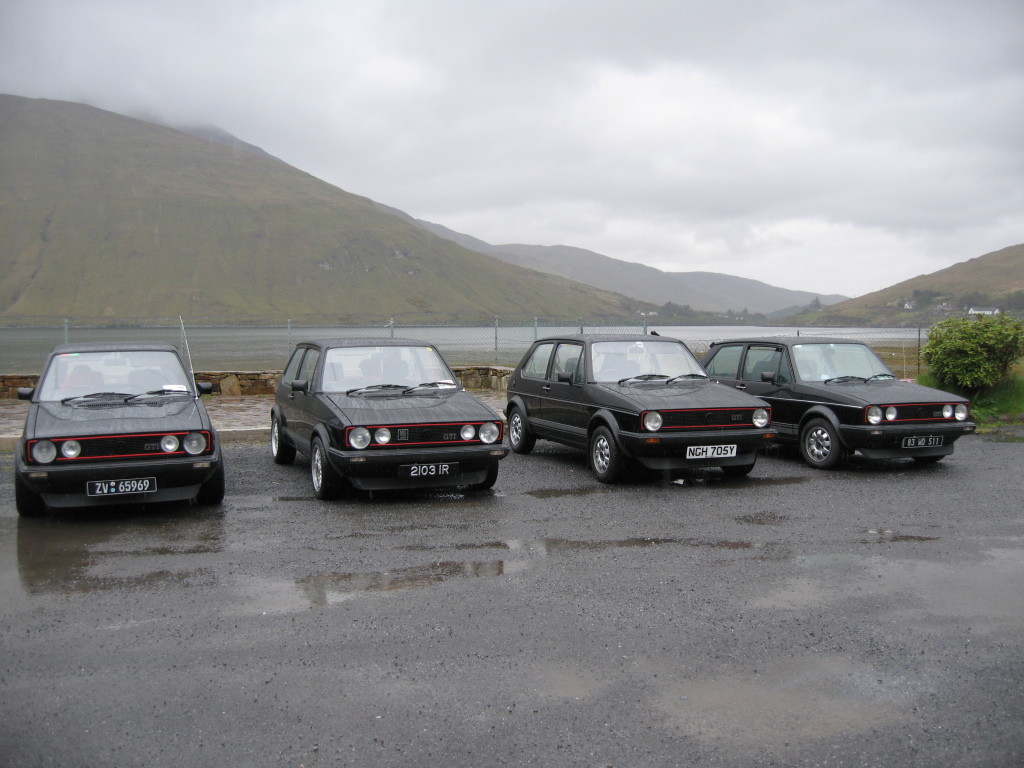 Sunday was show day at the Limerick VW show with a turnout of over 50 Mk1 Golfs.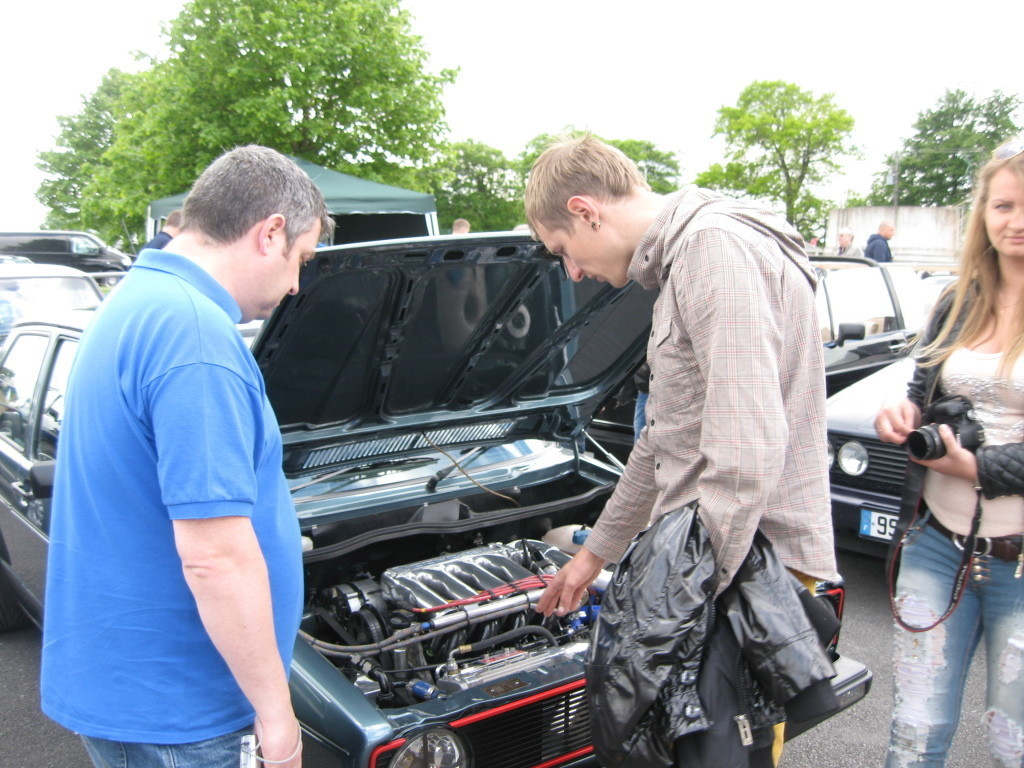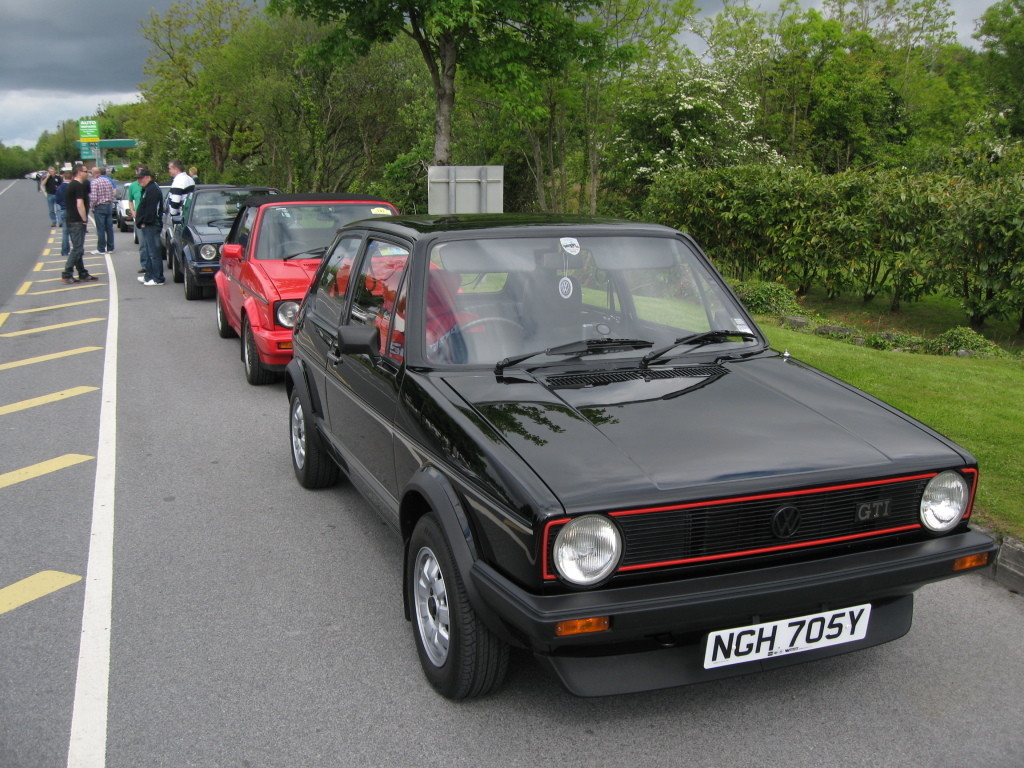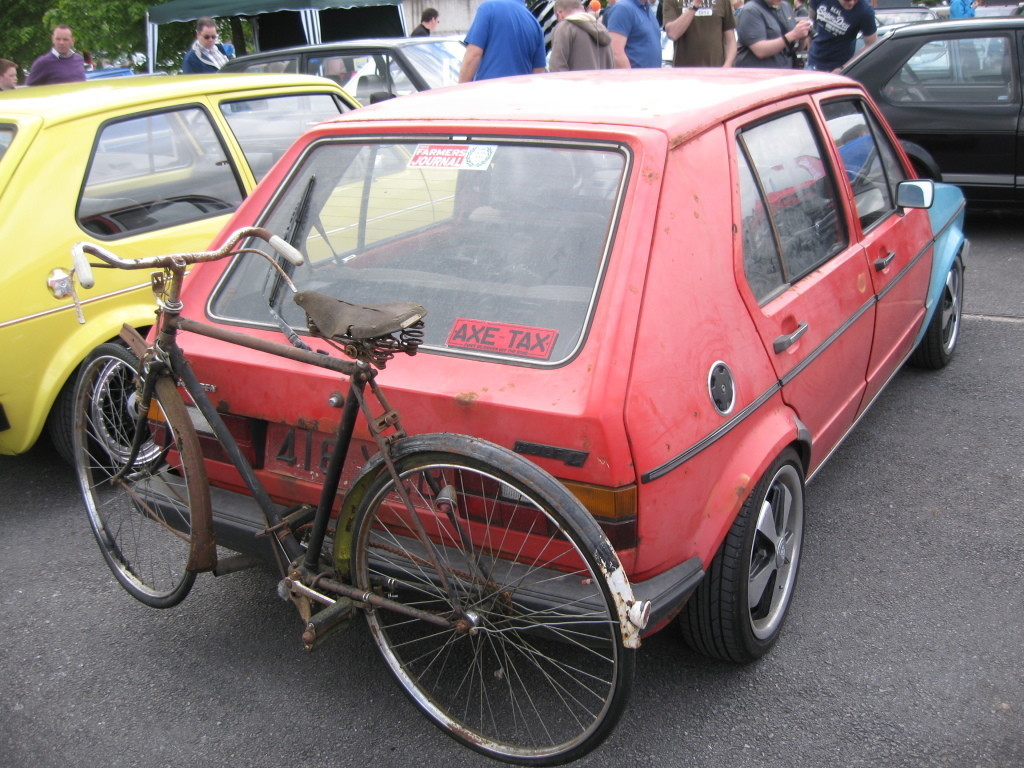 June saw
Bristol Volksfest
and another club win for Best Club Stand.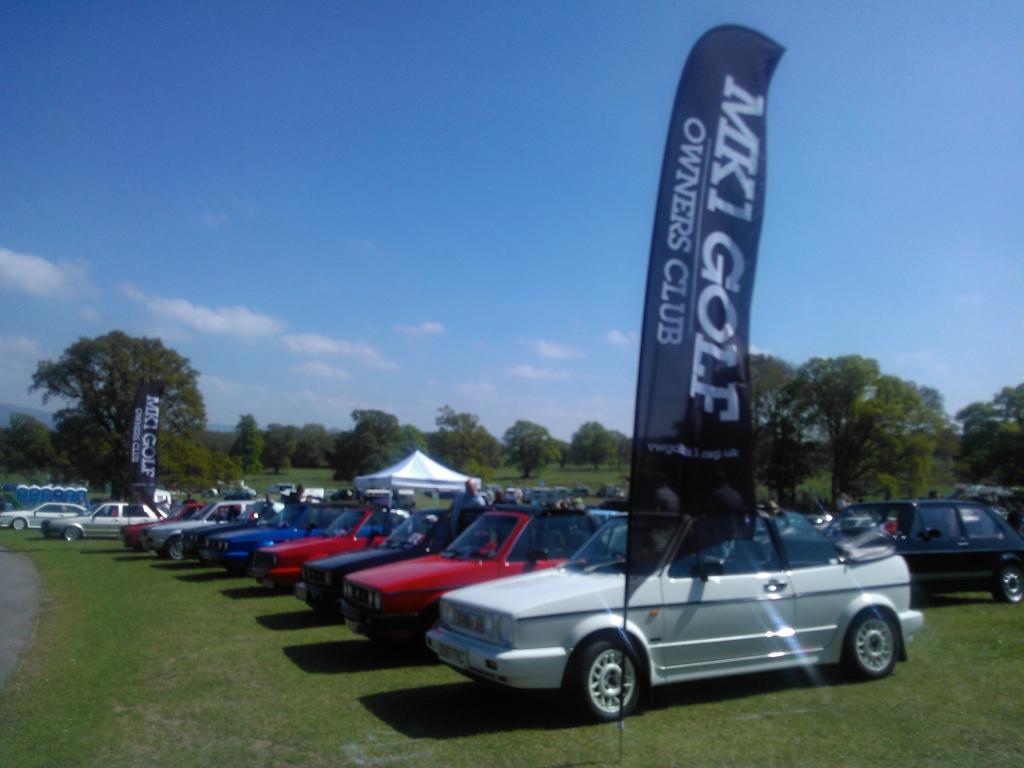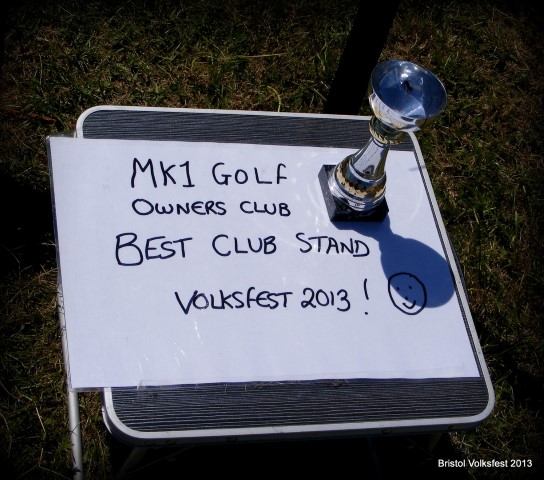 The month continued in the same vein with a Best Club Stand at
Deva Dubs & Rods
plus awards for out club members who took 3 out of the 5 Top 5 prizes!! Bluey12, beany1234, dom123 were the lucky ones.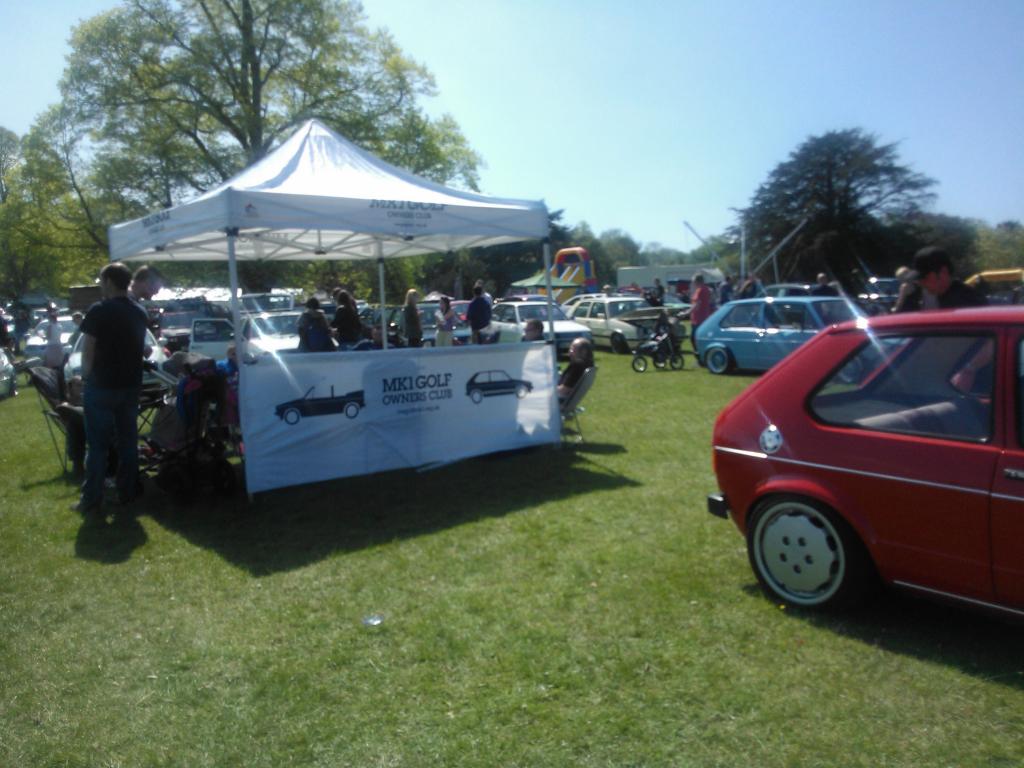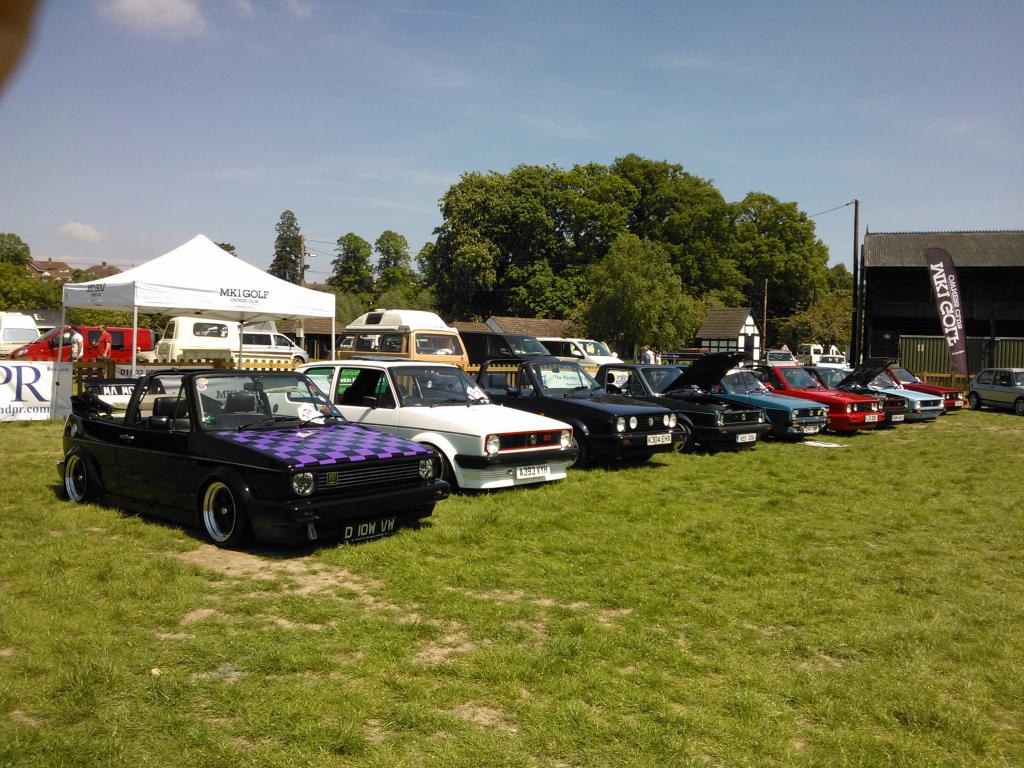 The
Annual Gathering
was once again held at Uttoxeter Racecourse over the weekend of 26,27,28th July 2013. The goal was to banish the memories of the rain that nearly washed us out in 2012 and we did it in style. The weeks leading to the show were warm and dry which gave people confidence to book early and camp with their friends. 2pm on the Friday and the gates opened and a steady stream of cars carried on arriving until 11pm!!!
The weekend was brilliant.
Chairman - Dan Perkins - Dano
Treasurer – Andy Shambrook – Shandyandy77
Secretary - Chris White - Chrissy
Events manager - Anna Bebbington - cabrioanna
Membership - Dave Giles - Ginner
Website manager - Adrian Daniels - lhasadreams
Design manager – Paul Owen – dubgolf2010
Merchandise manager - Matt Whitehead - Jellybelly
Moderator team leader – Carl Chorley – Chortle
Raffle Prizes and trophies were presented at 3pm. Luckily this years & Peoples Choice Award, sponsored by Crazyquiffs Golf Emporium was a little more modest than 2012!! Edwin Hannah took the honours.
click here to be taken to the 2013 annual gathering photographs
September saw a new show at Billing Aquadrome,
The German & VAG Show
. Again we took the trophies winning Best Club Stand and post 1980 cars for Elv-APX and beanie1234.
The NEC Classic Car Show
is seen as the show seasons closing event. The stand attracted lots of interest and plenty of new members signed up to be part of our community.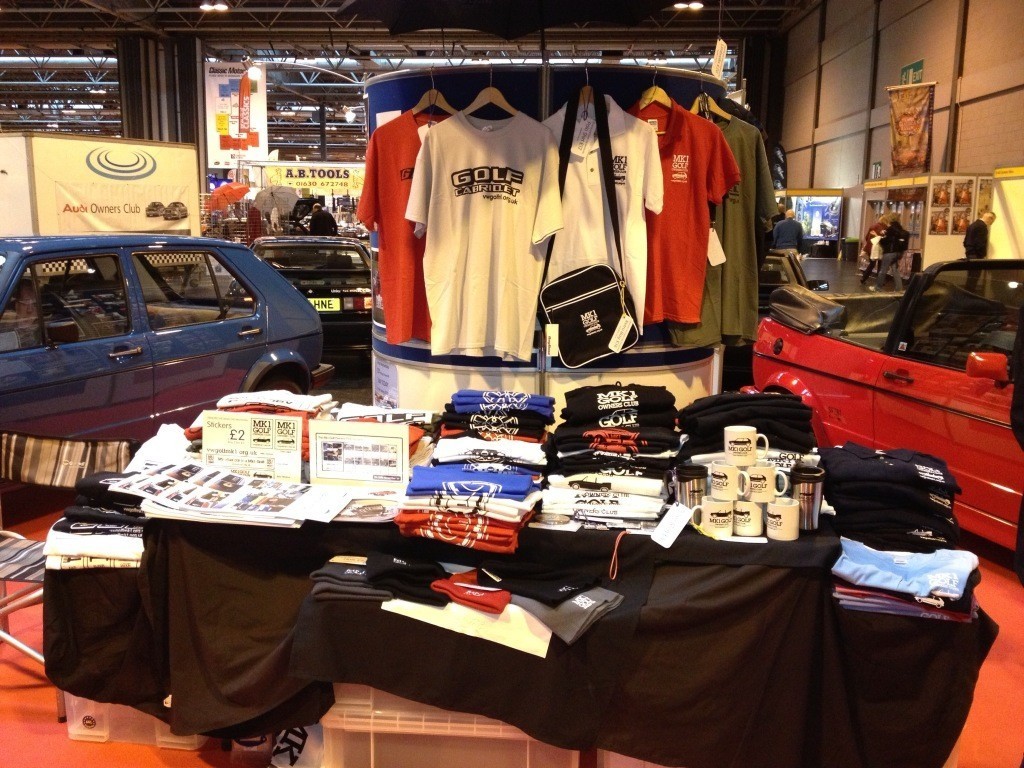 Wheeler Dealers – Trading Up Show.
On Sunday 24
th
November 2013 Mike Brew of Wheeler Dealers fame arrived at Edgehill Shooting Ground, Oxfordshire for some filming for the second series of "Trading Up". Mike spent the afternoon driving up and down the local lanes with the new purchaser, Chris Millard while the rest of the club members literally froze in the bowl-like car park!! Late in the afternoon, as the sun was setting and it was getting even colder, Mr Brewer concluded his filming and commenced a 'meet and greet' with the waiting crowd. He was great, nothing was too much trouble while he posed for photographs, signed autographs and tasted the food prepared on the 2010 'Peoples' Choice' BBQ. Light was fading fast as we left the car park, just as well as a certain member was getting far too comfortable with Mr Brewer!!!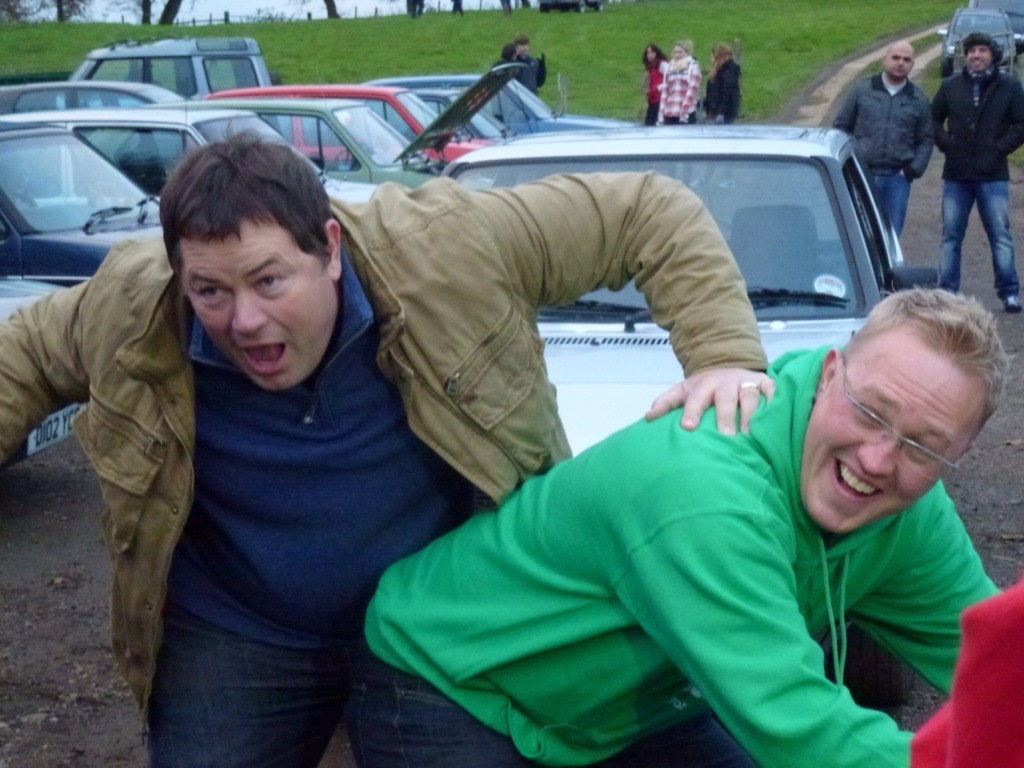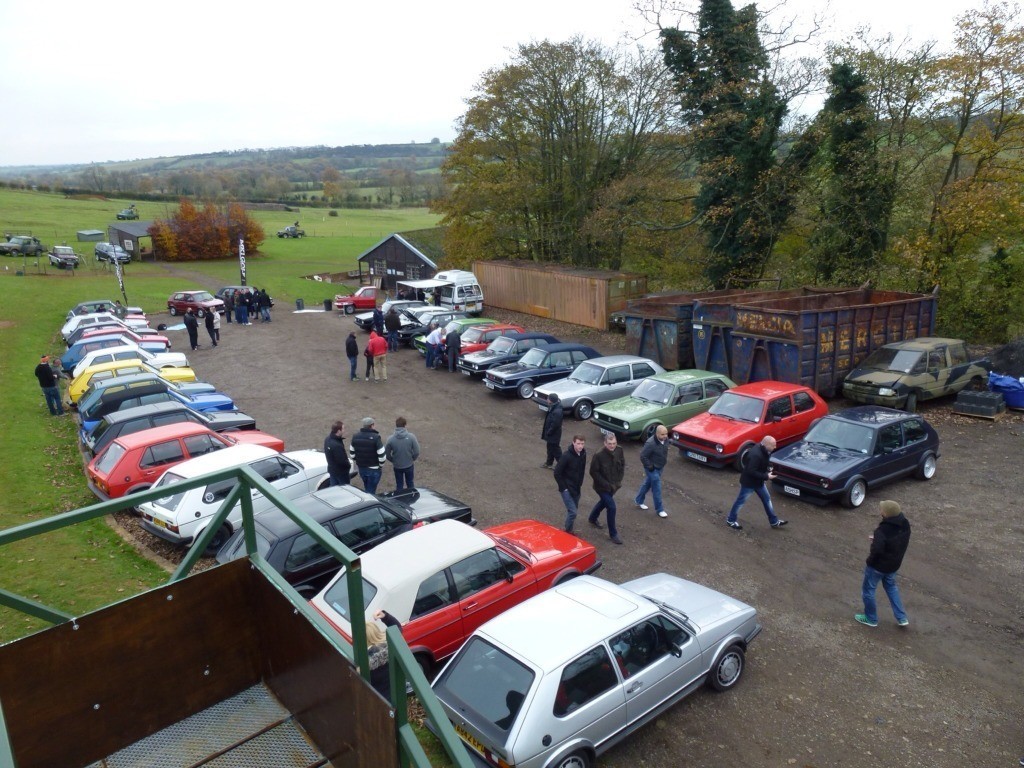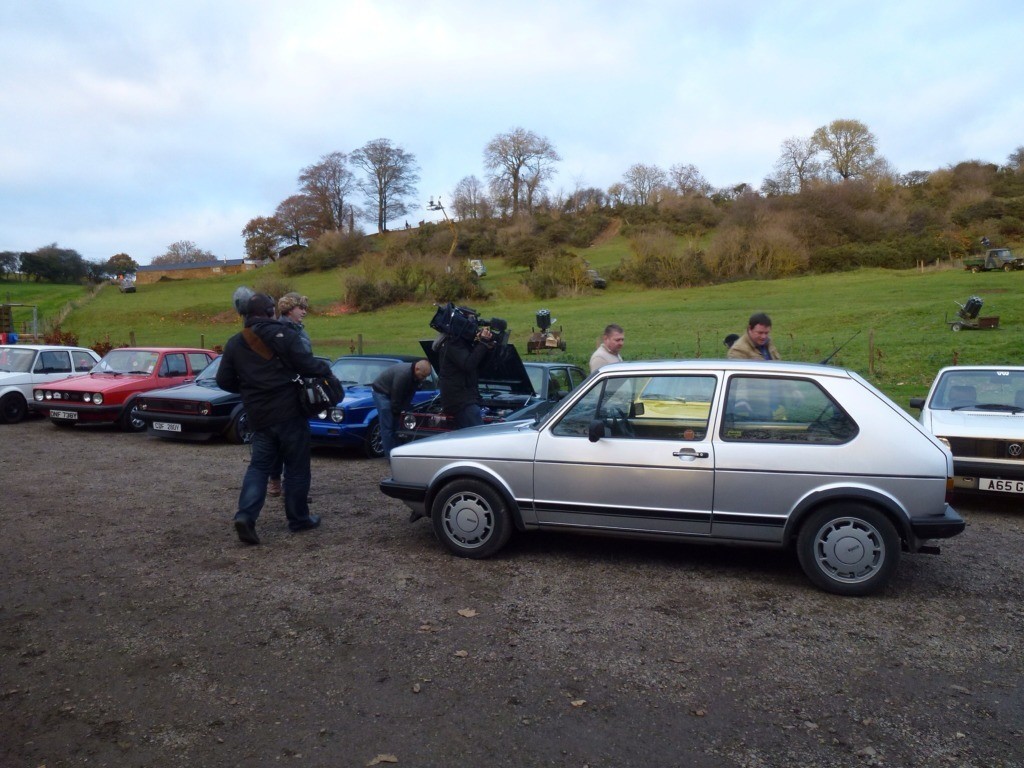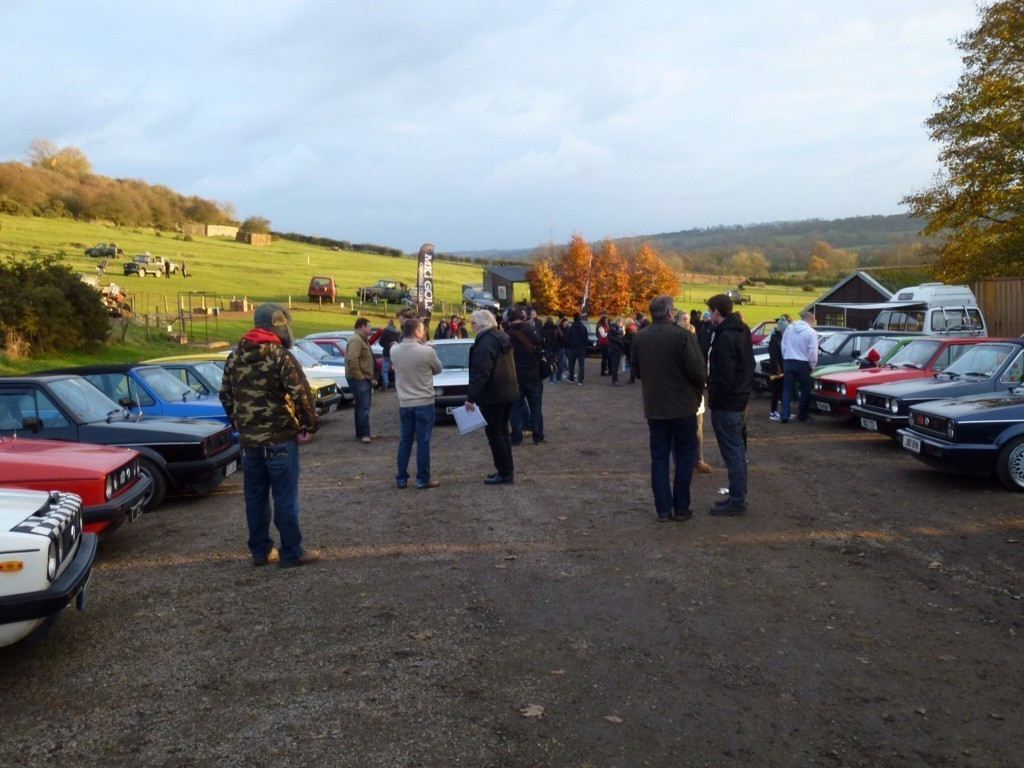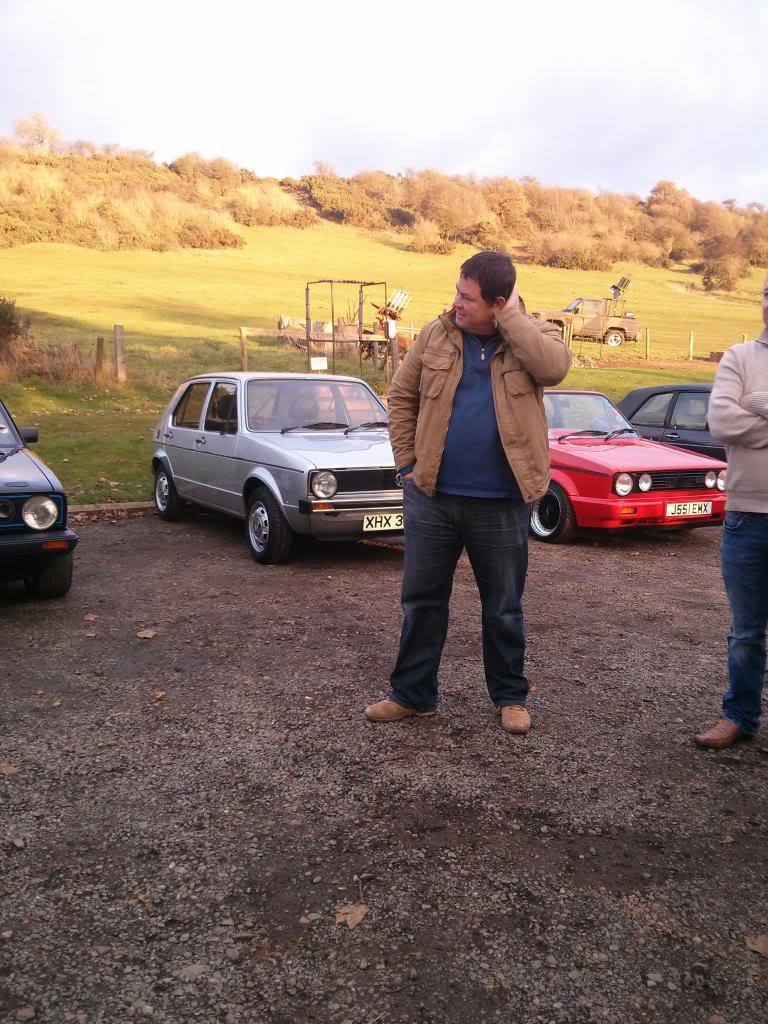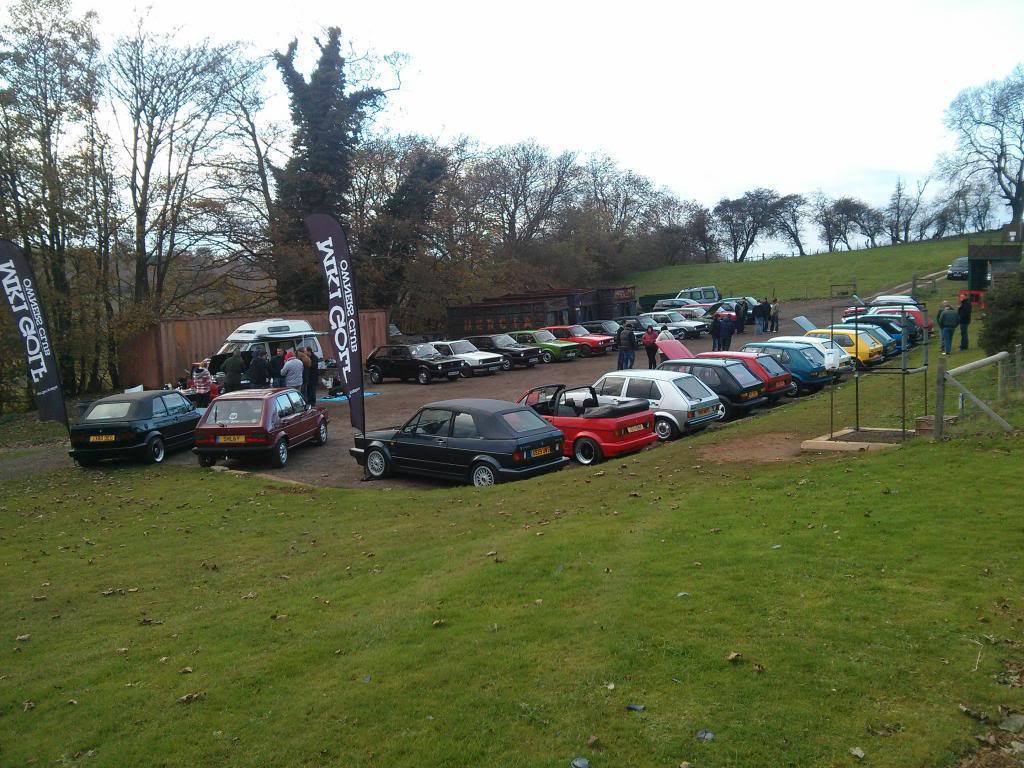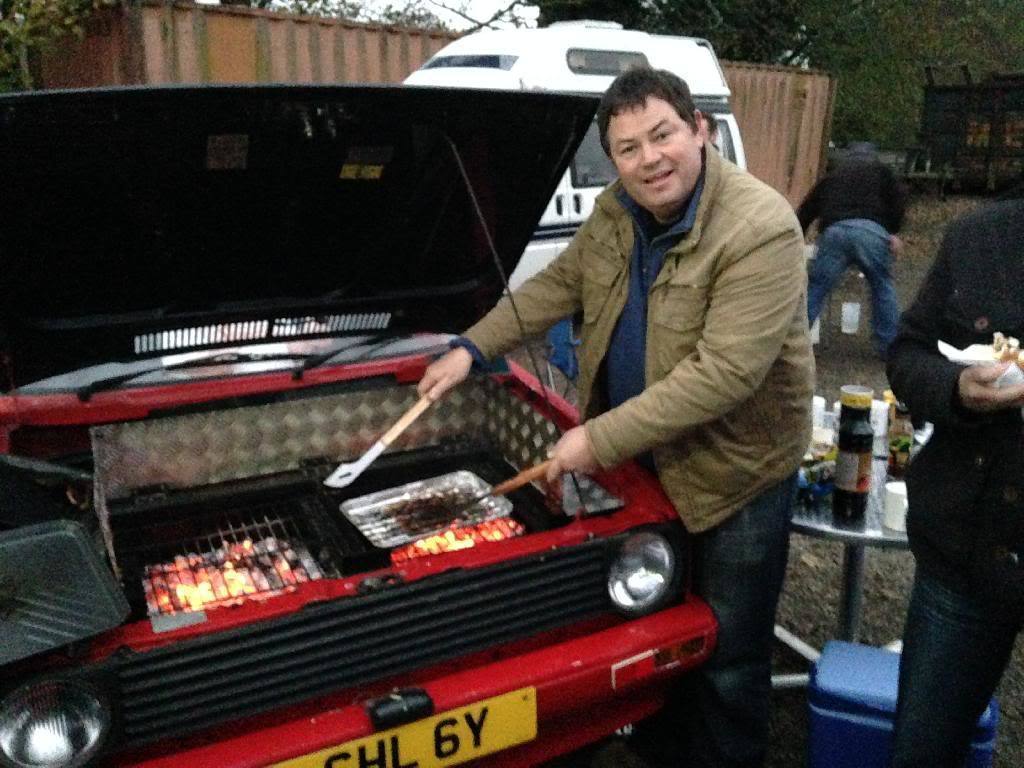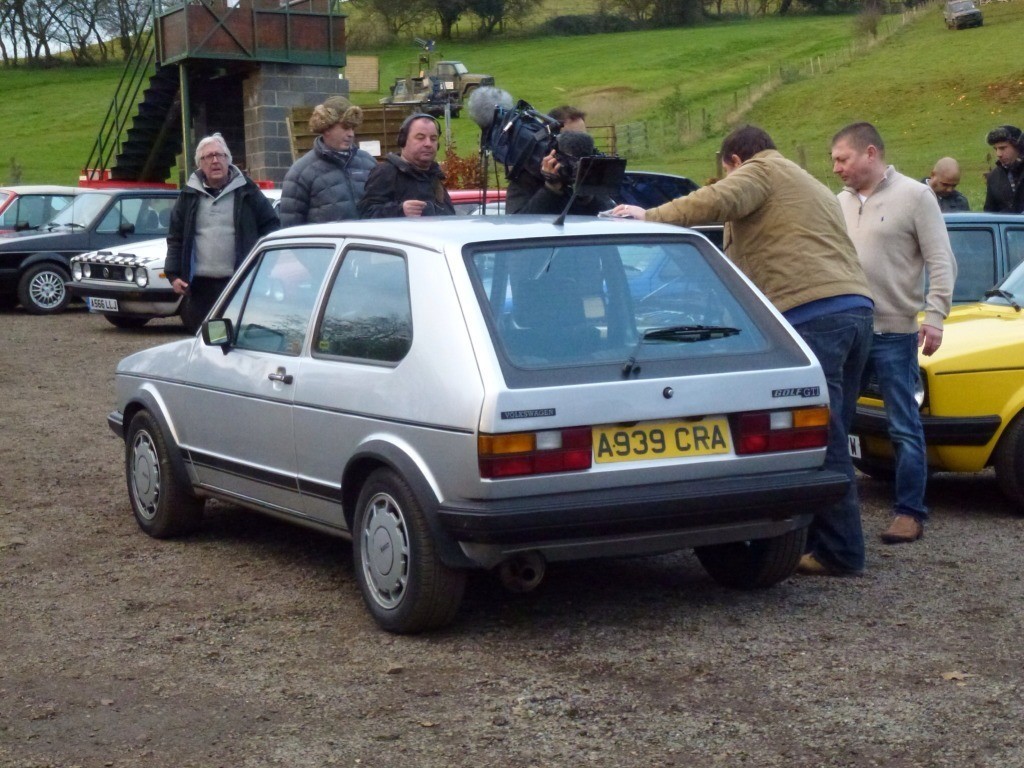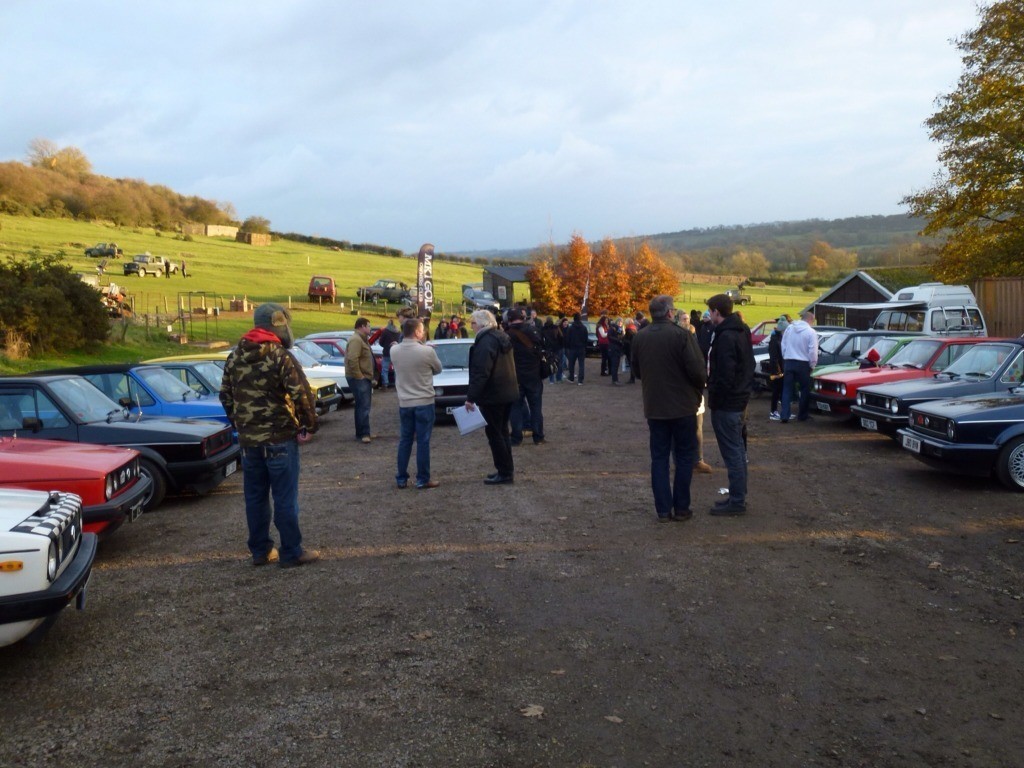 The series was aired in October 2014.
Mk1 Golf Owners Club meet 2013 - YouTube
---
There are no pages beneath this page

Discussion (0 posts)