eBay car advice any one on here?

Newbie

Re:
Potential car purchase
Maltrunning said

james309 said

I have a 1983 Mk1 Gti 5 door i wish to sell. Current MOT, never restored, not perfect but good and usable. Fully recommissioned 2 years ago.

£6750

Sent from my SM-G973F using Tapatalk

Hi Thanks for the offer. Thats in interesting gti. Im after something more original think…

Andy.
Hi Andy,
This is totally original, paint, interior, wheels - never restored.
James
Sent from my SM-G973F using Tapatalk

Settling In


Hi everyone, just to say found my car and purchased this weekend.. it's been a whirlwind. Thanks to

paul_c
who provided the link which lead to the find and

Campaigning for Dave
who has been advising me behind the scenes.. awesome guys thank you all 👍🏻
I've posted pics in the newbies section which seemed most appropriate now I've popped my cherry!

Newbie

The Lhasa green mk1 Gti for sale on eBay 
I know well 
Sold for 9k but the winning bidder didn't contact the seller with in time of the auction ending 
So resisted 
The alloys are genuine 15inch  bbs RSs with radinox lips worth  £1750 
Paint is good she'll never been welded underneath 
And doesn't need any 
Mileage mot tester put the wrong mileage on the test certificate 
Owner tried to get it corrected with vosa but it was difficult 
Engine TSR c pack head lots of money spent on the engine from TSR lots of £1,000s spent 
Bottom end lightened and balanced 
Rallye seats ye (not original but look ok )
Single wiper ( a no go really ) but it's done now 
Paint is good 
Worth £9,000
Owner was a trader with more mk1s than you could believe 
Show room full 
Hope this clears some or most queries 
Cheers 

Settling In

Can anyone advise on how to use the classified section? I am looking to part with my mk1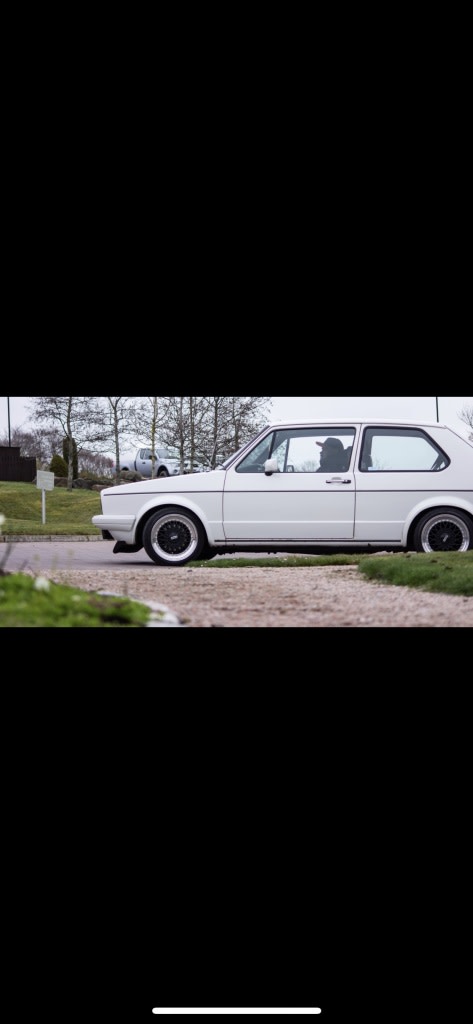 0 guests and 0 members have just viewed this: None.