My series 1 finally runs!!

Old Timer

So I'm goad to report that my 1980 gli has tun tonight for the first time properly! I bought it with a seized engine a few months back, the work so far has been getting it free'd off & turning over, replacing some fuel lines & flushing tank & refill with premium unleaded; a set of spark plugs, 4 new injectors & a replacement metering head & oil change, only ran breifly to get the juices flowing as it was freezing cold! Never write an old vw off boys and girls!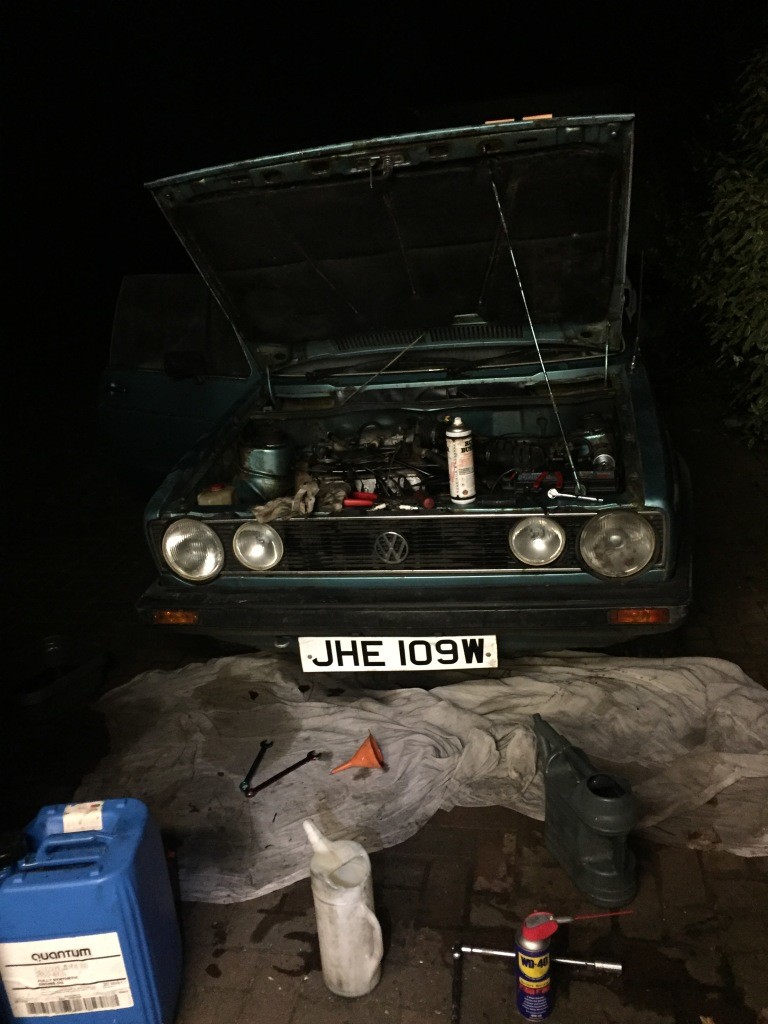 Local Hero


Good man and outdoors in mid winter too!
No one will be able to fix todays cars in 30 years like that.
---
1983 Mars Red 1.8 Golf GTI
1987 Alpine White 1.8 Clipper Cabriolet

The trouble with doing nothing is that you never know when you are finished.

Moderator





Secretary




---
Andy
Yesterday's Cars -
https://www.facebook.com/yesterdayscars
LINCOLNSHIRE REGION - 
https://www.facebook.com/groups/467122313360002/
1983 MK1 Golf GTI Campaign Model - Under (looooong) resto!
1962 Rover P4 80
2003 E39 BMW 530i Sport
Settled In


Good stuff good see 1 more alive ðŸ~<
Sent from my KYOCERA-C6745 using Tapatalk

Old Timer

Cheers guys! Very chuffed to have saved a series 1 from the scrapper. The more I look into an s1 gli cab the rarer they seem to be? Sounds pretty fruity once up to temperature! It's love I think guys help me lol
0 guests and 0 members have just viewed this: None.