Mk1 Golf Cabriolet FULL Badge SETS

Moderator




Mk1 Golf GTI Cabriolet Sportline Rivage Karmann FULL Badge SET
All NEW OEM from VW in Germany
Includes:
1 x Golf GTI Rear Badge 191853687C
1 x Volkswagen Rear Badge 321853685C
1 x Round VW Badge 191853601B
2 x Karmann Side Badges 155853901
(5 Badges in total - all Genuine VW Classic Stock - €109.95)
LINK HERE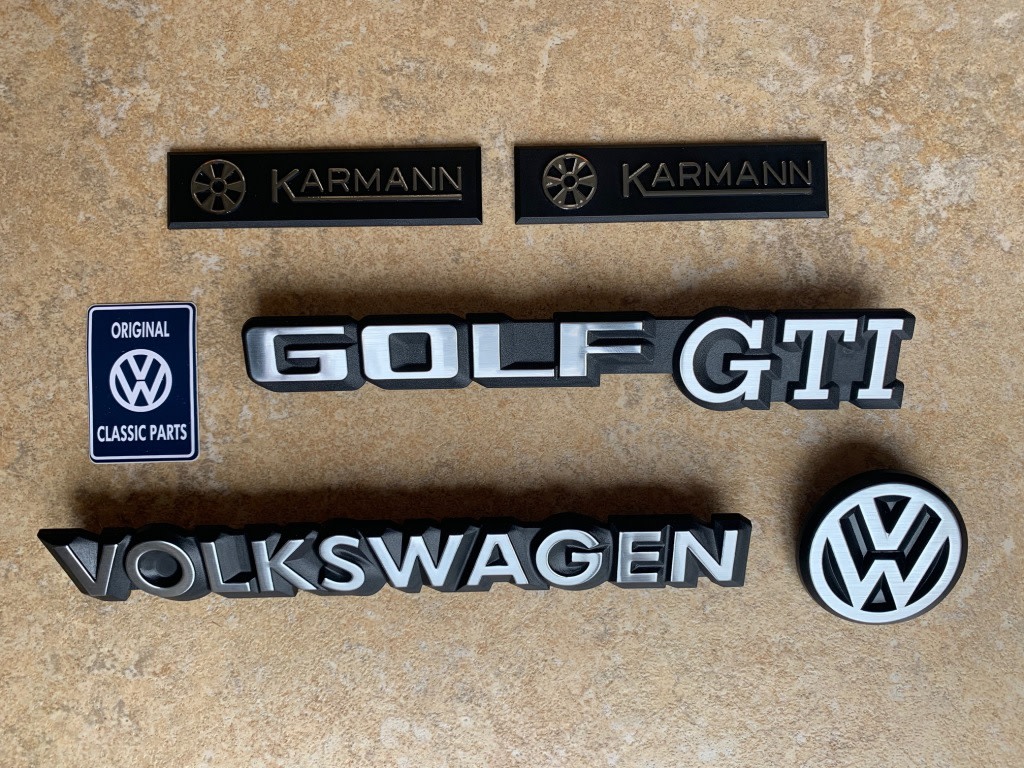 FULL Badge SET for Volkswagen Golf cabriolets.
For models made up to 1993 - Sportline Rivage Clipper GTI.
Give your car the new OEM look coming into the summer months!
Other combination badge sets and mk1 parts available!
Any Questions - just ask.

Settled In

I need some Karmann badges but all the ones i keep seeing are ridiculously priced!
I have one on the car that has worn lettering the other is missing
How much for just Karmann set please

Moderator




0 guests and 0 members have just viewed this: None.