Battery terminal recommendation

Old Timer

I'm looking for some good quality terminals for my car ,preferably one that had a built in kill switch. All suggestions appreciated.Many thanks
Sent from my iPhone using Tapatalk
Old Timer



Local Hero

Read the fine print… Available with Bridging fuse for Clocks and radios… So then again what is the main purpose of this? To disconnect the source.

I have found that a good set of Cables from the Battery to the Frame ground, then to the engine from that point with a couple of big take offs that can be crimped to the extra things on the nutted side of the terminal to be the best upgrade you can do from the start, this as well as a new Power cable with Take offs for the myriad of things attached to the nut allows the swift removal of Power to the frame by removing one little 13mm or 10mm nut. and taking the terminal off the post.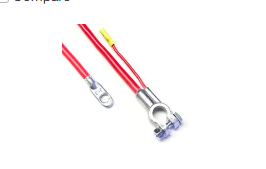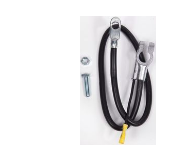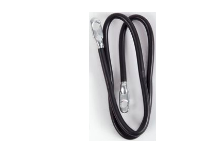 ---
What do Divorces, Great Coffee, and Car Electrics all have in common?
They all start with
GOOD Grounds
.
Where are my DIY Links?
Old Timer



Old Timer

Battery terminal recommendation
Thanks folks exactly what I had in mind
Sent from my iPhone using Tapatalk
0 guests and 0 members have just viewed this: None.