Insurance Prices

Settling In

What are your insurance prices & how long have you been driving for and what mods do you have?
What are your insurance prices & how long have you been driving for and what mods do you have? 


Old Timer




Moderator



Welcome to the Club first of all Lewis.

I think it would be easier if you answered and posted up that information you asked about yourself first because everyone is different.
Take me for example.
Next month I've been driving 35 years, no accident claims on my insurance.
No convictions, no speeding tickets, not even a parking fine.
So how would that compare to you or anyone else come to that?
See what I'm driving at!

---
Sent by a smartphone and not a smartperson!
SEASON 4
We will be starting with the first car on Sunday the 29th of October 2017.
The last car will appear on Sunday the 25th of February 2018.
View topic: Guess the price 'Asking Price' of this MK1? - The Mk1 Golf Owners Club
Mike
There's me building mine 25 years ago, almost finished!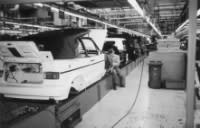 I have for years this old B&W photo of a Cabby being finished off on the production line here. But thanks to photobucket and there ransom demands I've had to search for hours and hours to reconstruct this which should have been a 2 minute job!
SCREW YOU PHOTOBUCKET and remember, hell ain't half full yet!

Settling In

Thank you Mike,
I'm currently driving a Fiesta Zetec but looking to get a Golf by this summer, my insurance was £1407 for 1st year, £700 2nd year (just renewed).
so all I have 1 year no claims.

Settled In


My Sportline on a normal policy, 36 year old, 13 plus NCD, about 4000 annual mileage which is quite low, can't remember excess, but it came in at £180 fully comp from memory. 
---
Compulsive buyer of knackered VWs!!!

Previous rides;

'81 Mk1 1100 C
'83 Mk1 1.8 GTI
'93 Corrado 16v 9A
'81 Mk1 GLI cab
'91 Mk2 16v KR
'89 T3 Whitestar
'87 T3 Caravelle GL
'95 Polo G40 LHD
'93 Mk1 Sportline LHD


Settled In


had mine a year now, where does the time go!
Lancaster was £130 last year - renewal came to £180
Phoned Footman James and on a limited milage policy came to £98.
---
Alps 1992 Rivage Green SOLD 1991 Rivage Blue SOLD 1986 GTI convertible White  
1 guests and 0 members have just viewed this: None.