Still struggling with T peace cooler pipe
Newbie


T price ontop of rocker cover 1.8
Can anyone help with somewhere to get T-Pipe cooler hose onto of rocker cover please? No one seems to have and my mechanic failed too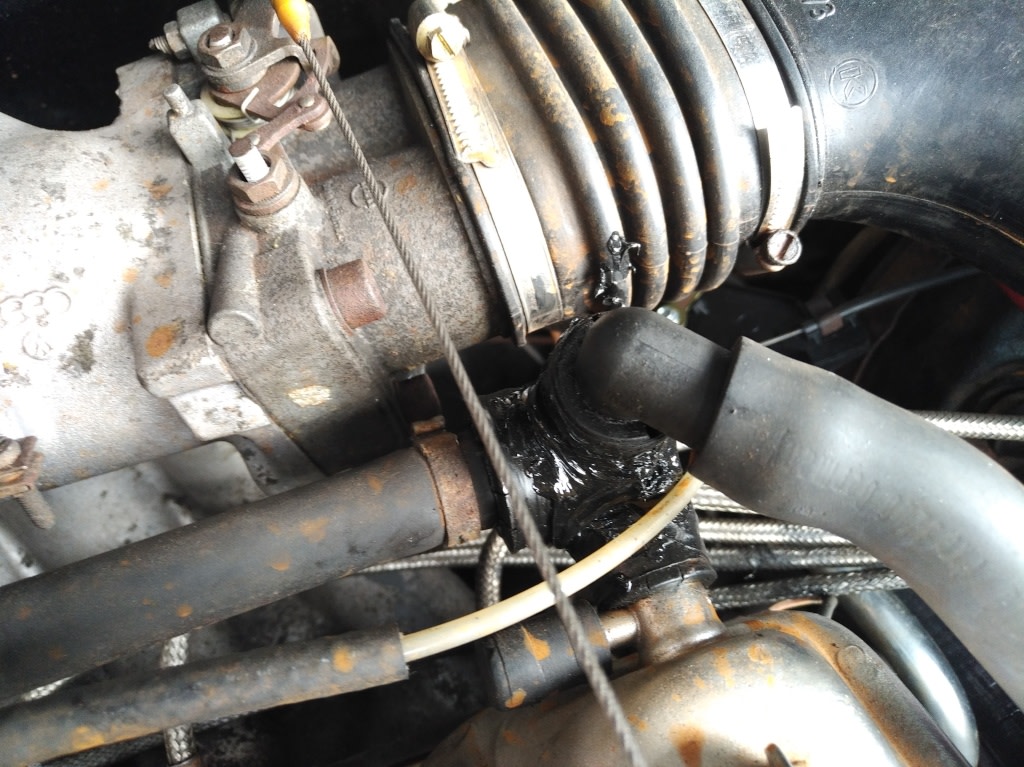 ---
VW Golf 1.8 Mk1 1983 OEM Vehicle
Local Hero

---
1988 Mk1 Golf GTi Cabriolet 1.8cc DX, K-jet. Daily drive. 300,000 miles and counting
1978 Mk1 Scirocco GLS 1.6cc FR, Webber carb. Weekend toy.
Newbie


Mark, you star thankyou appreciate help, I have spoken to Heritage and tried to order the hoses and radiator but took ages to come back and told me they didn't do this hose but pretty sure what you found will do job!
We deal with several VW Dealers, will send over picture to one now and try my luck……
Thankyou.
---
VW Golf 1.8 Mk1 1983 OEM Vehicle
0 guests and 0 members have just viewed this: None.