London Cartel International Show 19th August 2018 - South Of England Show Ground
Huge New Auto Show With Classic Motoring At Its Heart
Hi All - This Summers Got 2 Unmissable Shows First Agm & Then This 

The London Cartel International Auto Show
Years In the Making This Promises To Be One Of The Best Shows Of The Year
Featuring Some Of The Best Cars From UK & Europe , with the Mk1 at its heart..
Not To Be Missed 


FOR CLUB / GROUP STANDS BOOKINGS
CLICK BELOW
http://londoncartel.org/index.php/lc-international-2018-club-booking-form/ 
FOR INDIVIDUAL SHOW AND SHINE
CLICK BELOW
http://londoncartel.org/index.php/london-cartel-international-auto-show-2018-applications
FOR SPONSORSHIP & TRADE STANDS
CLICK BELOW
http://londoncartel.org/Lc-International-Auto-Show-Sponsorship-Trade-Information/
WE HOPE TO MAKE THIS THE BIGGEST GATHERING OF MK1'S OUTSIDE OF AGM ! SO DON'T MISS THE SPECTACULAR NEW AUTO EVENT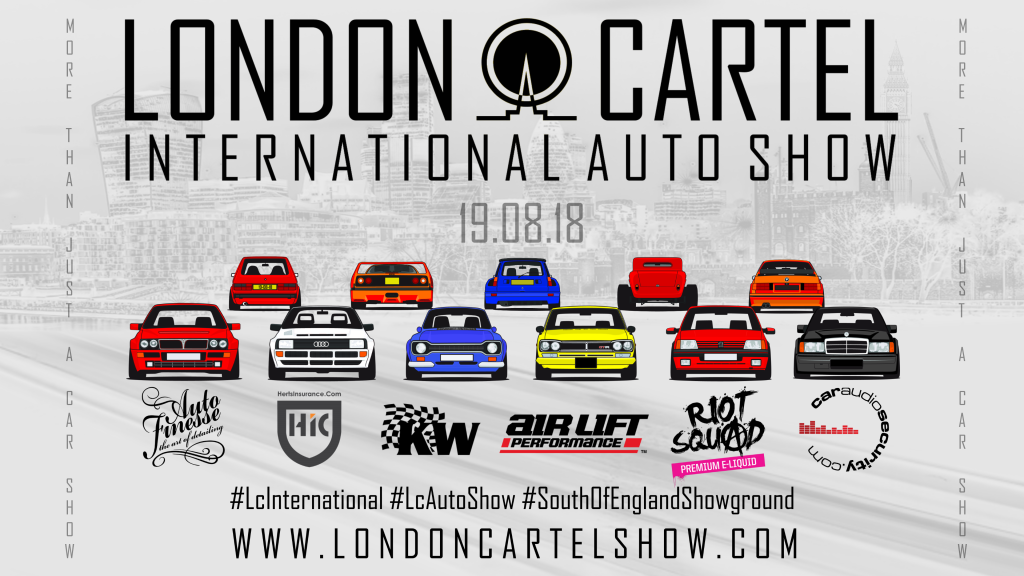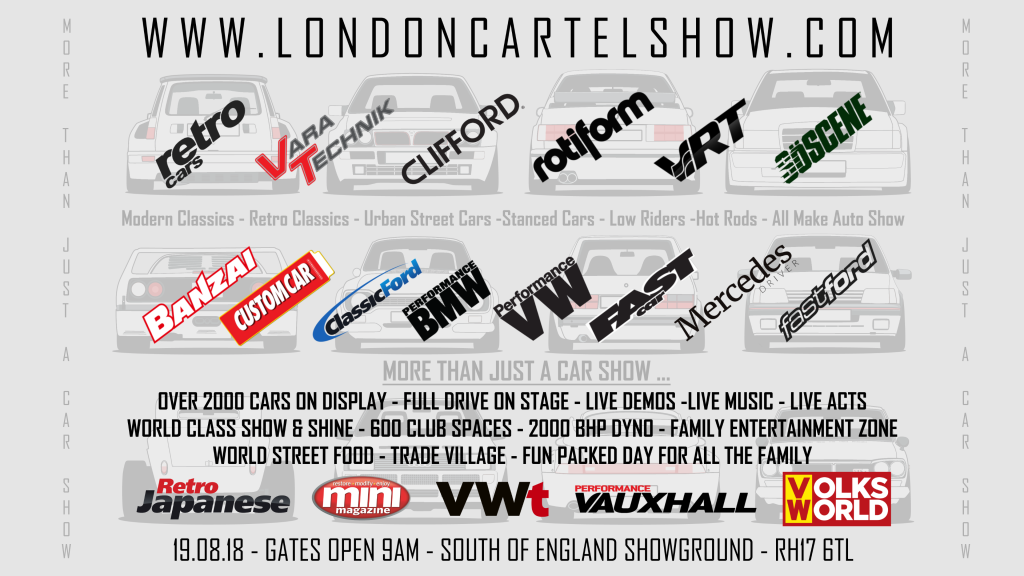 WWW.LONDONCARTELSHOW.COM

Local Hero




Sent over details of mine Sanj

---
SOUTHWEST Regional Host. Bristol Meet - 1st Friday of the month - Toby Carvery Bradely Stoke Bristol
Bristol Region Facebook Group
1.8T CABBY
TINTOP THREAD (SOLD 2016)
SPORTLINE THREAD (SOLD 2015)
CLIPPER THREAD (SOLD 2012)

London Cartel International Show 19th August 2018 - South Of England Show Ground
Nice one Richy [emoji108][emoji106]
Sent from my iPhone using Tapatalk

Secretary





SANJP
Good luck with the show Sanj, should be a cracker. If I'm not on holiday I should be there!

CabrioAnna
are we having a club stand here?
Cheers
Andy

---
Andy
Yesterday's Cars -
https://www.facebook.com/yesterdayscars
LINCOLNSHIRE REGION - 
https://www.facebook.com/groups/467122313360002/
1983 MK1 Golf GTI Campaign Model - Under (looooong) resto!
1962 Rover P4 80
2003 E39 BMW 530i Sport

Hi Folks
So Ansar will be sorting the club , stand , come on guys , this is your London Regional Host calling out to all members !!
Its going to be awesome ! 
0 guests and 0 members have just viewed this: None.