whats it worth please
Settling In

whats it worth please
HI looking to start and sell my golf gti rivage not sure where to start but the first thing would be the price it has 55k original mileage 1993 k reg blue leather interiour with no modifcations and mint it has won may 1st prizes in shows over the last 6-7 years won at stanford hall last year in its class and will be in the super class this year.
Old Timer

---
'83 Black GTI Cab on BBS RAs - DreamBoat 3000'
Resto =
http://www.vwgolfmk1.org.uk/modules.php?name=Forums&file=viewtopic&t=67552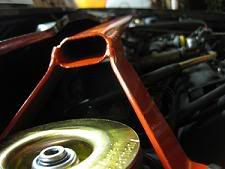 Settled In

---
VOTE FOR MY CAR ON COTM

92 clipper, chrysler red, tt interior, 16" splits, slammed!

Local Hero




yeah if you pop some pics up people maybe able to give a better valuation. Its a tricky one as i found one on autotrader put it in 3rd party links and a guy on here bought it, it had the cream leather and he got it for like £1100 but needed a little work, then they are going on piston heads etc for 2.5 - 3k, but these are all a little higher mileage then yours. I would say 3.5K+ and if as described and a minter a bit more on top of that?
---
SOUTHWEST Regional Host. Bristol Meet - 1st Friday of the month - Toby Carvery Bradely Stoke Bristol
Bristol Region Facebook Group
1.8T CABBY
TINTOP THREAD (SOLD 2016)
SPORTLINE THREAD (SOLD 2015)
CLIPPER THREAD (SOLD 2012)
0 guests and 0 members have just viewed this: None.