FITTING STRUT RISERS AND REVIEW

Old Timer



So for over 20 years I have always had mk1's lowered to the floor on 16 or 17" wheels with 35-40 series tyres and no matter what suspension you have they drive like dogs , Ive had used koni , h&r ,avo, kw  and tons of other brands but even the best I found for smoothness and handling ( the KW) was still harsh.
It all comes down to strut travel the mk1 lowered to floor just doesnt have any. So you can do one of two things , get a doner set and cut and weld them to your existing ones or if like me have a pristine campaign or mint car that you dont want to muller you can buy a great product from
Coltech Classics
a MK1 strut riser, its a simple bolt on product that increases your front suspension travel by approx 90mm.
Well I thought I aint got nothing to loose as the car was almost impossible to drive on London streets and bought a set and here's the result.
Firstly Paul at Coltech Classic's was very helpful and I had my order in 48 hours from purchase.
Have to say on opening the box they are a very well made product indeed, solid weld and real heavy duty construction.
Fitting time
Took me 2 hours from start to finish .
Very simple to fit remove whole strut with top mount and just discard the old top mount and use the new riser top mounts
Your need ring spanner for top nut and allen key to unlock it and just 13mm for top mount nuts and 17mm and 19mm for camber and locking bolts , maybe a long bar if your bolts are tight.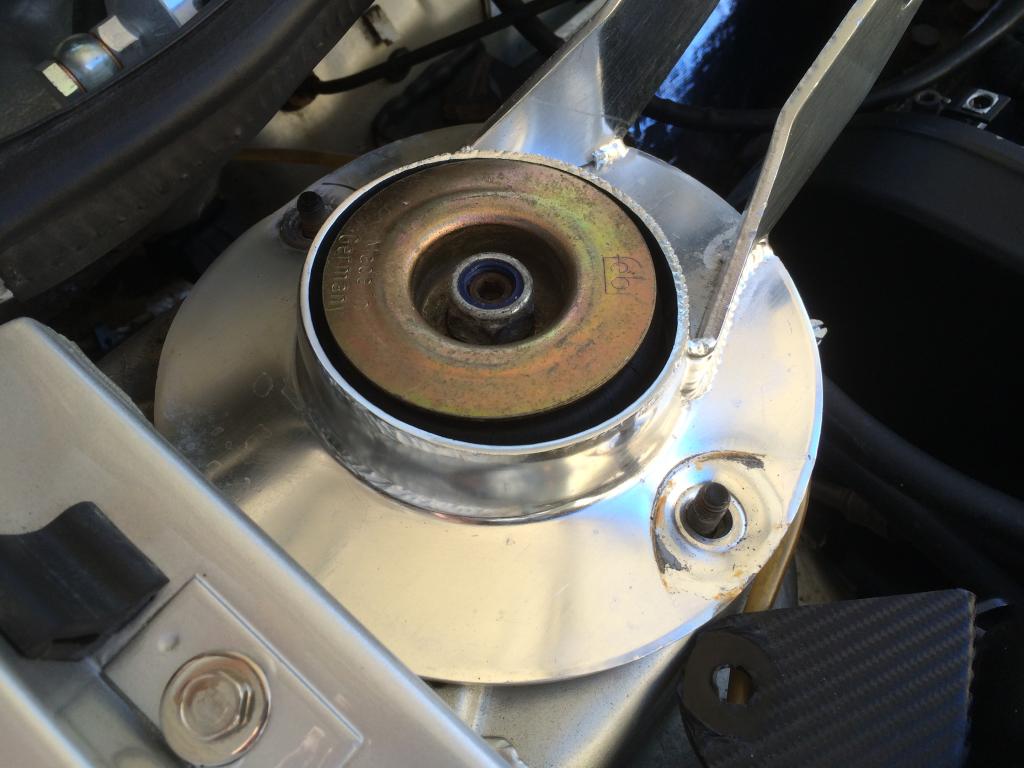 Top TipMake sure you mark camber before removing camber bolt !
Instruction diagram included and very simple to follow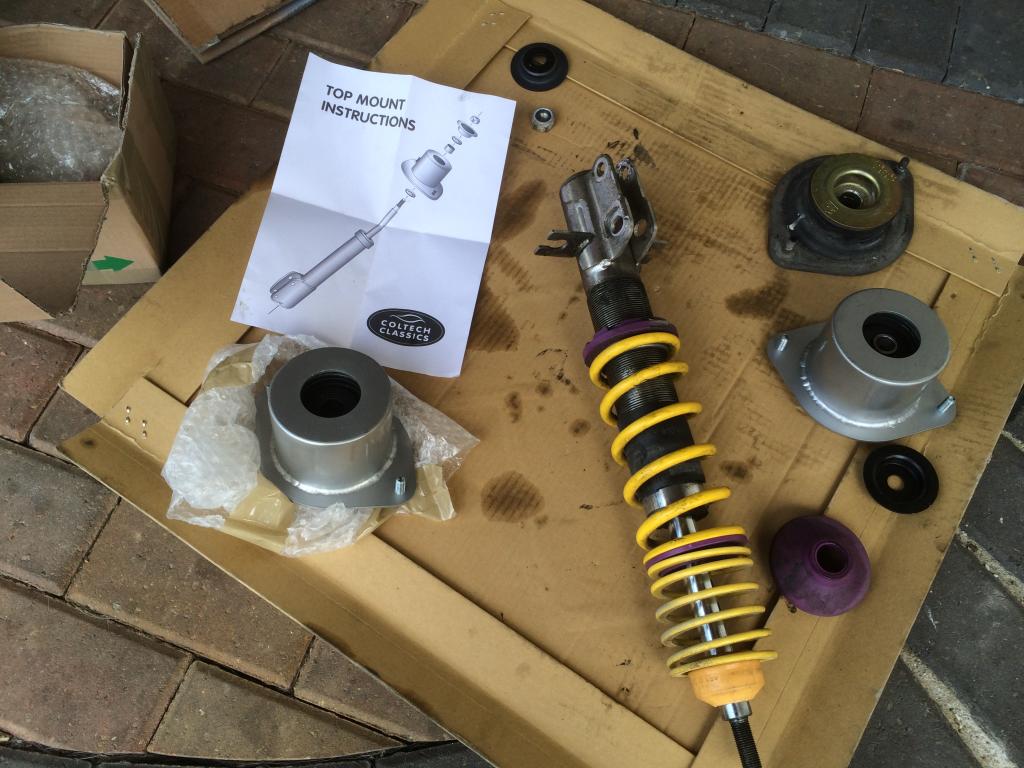 Be careful when putting back on car as paint finish on the risers is not very strong and will mark if hitting metal around top mount hole, just take your time or get a friend to help guide them through.
Tighten everything back up and here you have it , extended mk1 struts mounts  !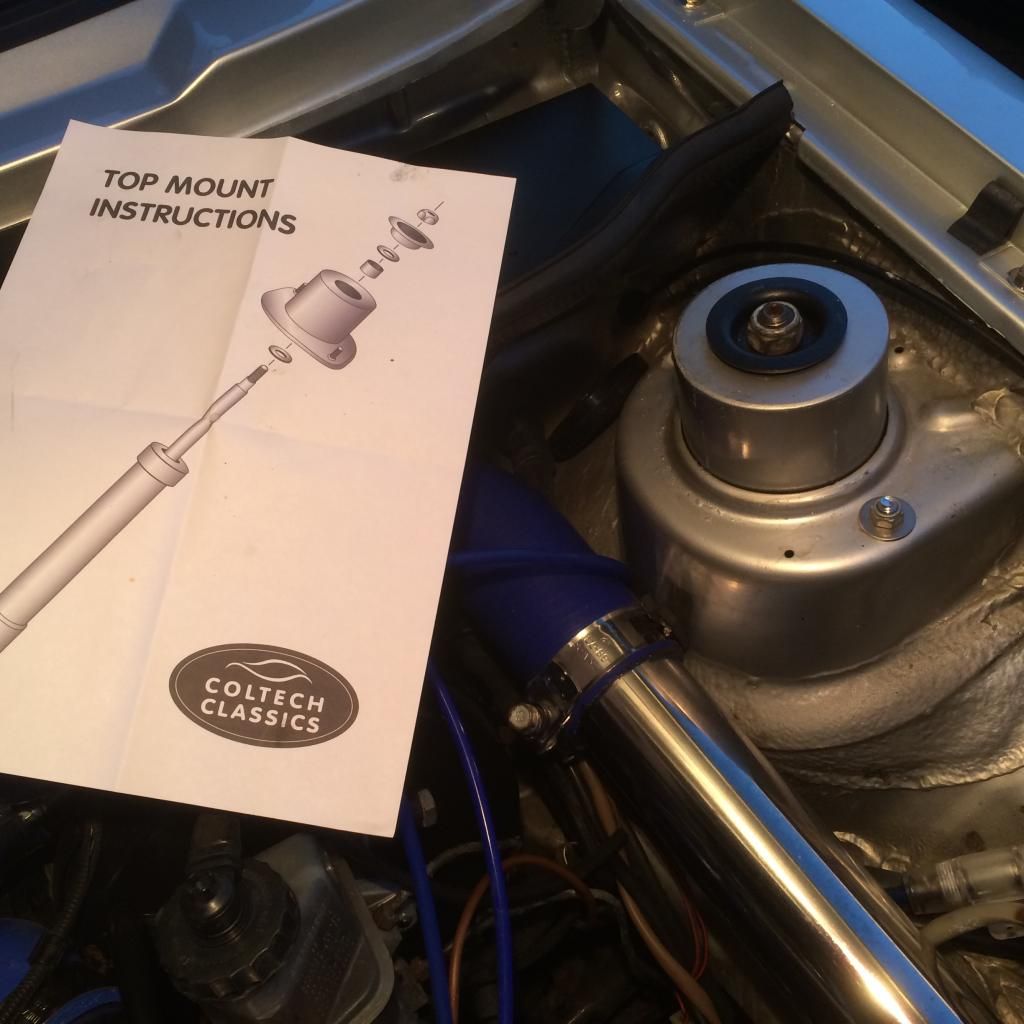 So at this stage was still doughtful if these were going to make any difference even though in principle the theory is sound.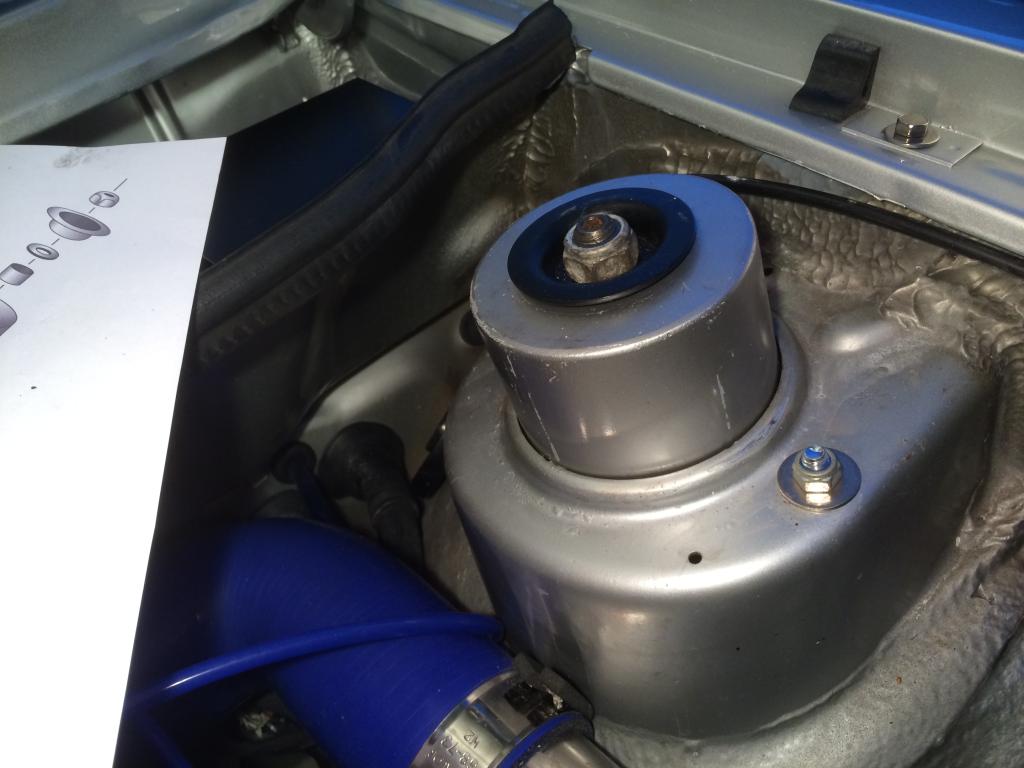 So test drive time.
As soon as I pulled off my driveway there was a noticeable difference , but the real surprise came on the road that my car usually bangs on every bump, No Banging !! it just went over every drain and minor bumps like I was on a set on 14's with 60 profile tyres ! Amazing !
So as you have probably gathered I love them ! Real quality product that really really works ! Cant recommend them enough !
If you fancy a set see link below , you wont regret it !
http://www.coltechclassics.com/for-sale/mk1-golf-jetta-caddy-strut-extensions
Hats off to Coltech for designing and building a great product to make MK1 owners drive the streets with big a grin again!
H&R have started finally doing a ultra low kit which has been totally redesigned for a MK1 and is suppose to be great but its over a grand !
This is a simple and a lot less expensive solution to a age old problem that actually works !
Just a note if you have this sort of strut brace below you cannot use these raised mounts as they do not fit though hole , but you can like me just change the brace to the fork type.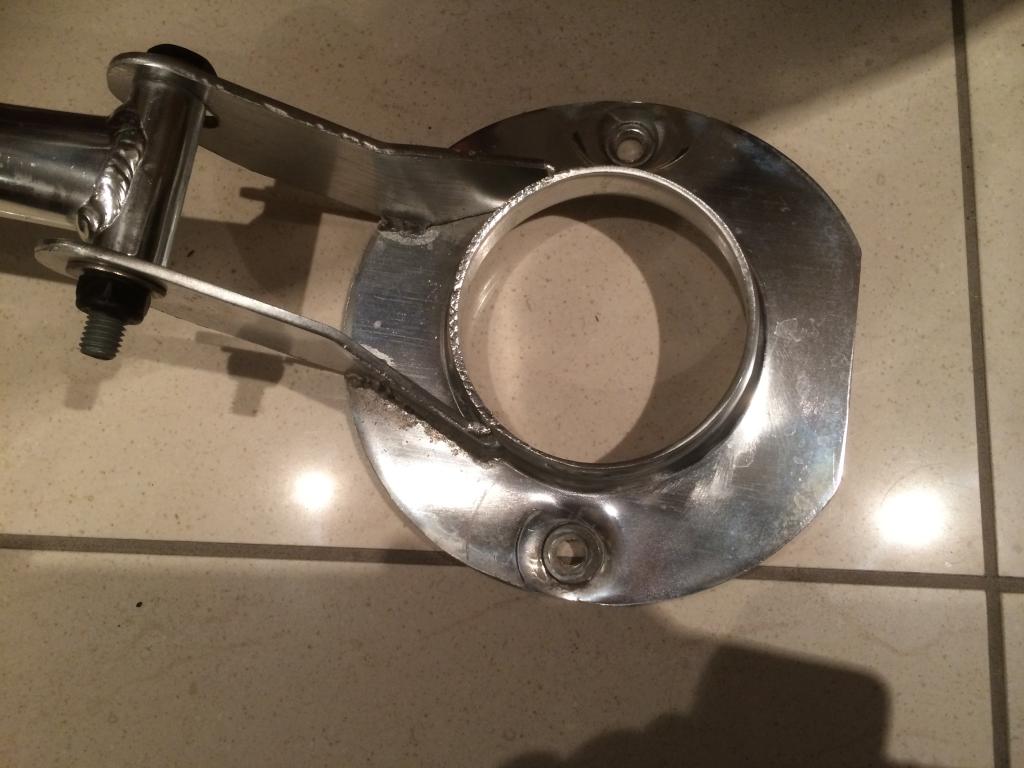 Last edit: by SANJP

Moderator



Nice little 'How To', well done mate!

---
Sent by a smartphone and not a smartperson!
Play Guess the Asking Price 'SEASON 4' as of Sunday the 29th of October 2017.
https://vwgolfmk1.org.uk/forum/index.php?page=topicview&id=chat%2Fmk1-golf-chat_2%2Fguess-the-asking-price_2
OLD.
https://vwgolfmk1.org.uk/forum/index.php?page=topicview&id=chat%2Fmk1-golf-chat_2%2Fold-guess-the-asking
Ever wondered who's behind the scenes of this forum?
https://vwgolfmk1.org.uk/index.php?page=committee
Mike
There's me building mine 28 years ago, almost finished!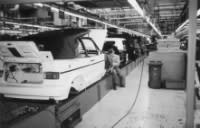 Be proud of your VW Golf Mk1, it's very special!

Moderator



Nice 'how to' and good review!!

Settled In

Think you have made my mind up… Cheers.. 
Newbie

great review,
glad you like them.
if anyone wants some just text me on
07921 140325
text is preferred as its noisy at work..
paul coltech classics
they are £164 including p&p

Moderator

Nice write up good to see they've made a good difference.

Settling In

Hi, read your post today as I was interested in this product for my project. I have also had a mk1 for 32 years. I would like to ask you several question:
Are you happy now with the product after this time?.
What suspension are you using with it?
Tyre sizes?
How can you see if the rubber of the top mounts needs replacement as is all hidden?. I guess you need to dismantle the coil and absorbers to inspect it?.
Thanks and regards.
0 guests and 0 members have just viewed this: None.