Golf GTi Electric Antenna
Settled In

Replacement
Hi all,
My GTi Electric Antenna is knackered as the attached pic shows. I searched the net and it's hard to find a genuine Bosch antenna. Can you please advise where I can find one or if there is a decent good quality replacement?
Cheers.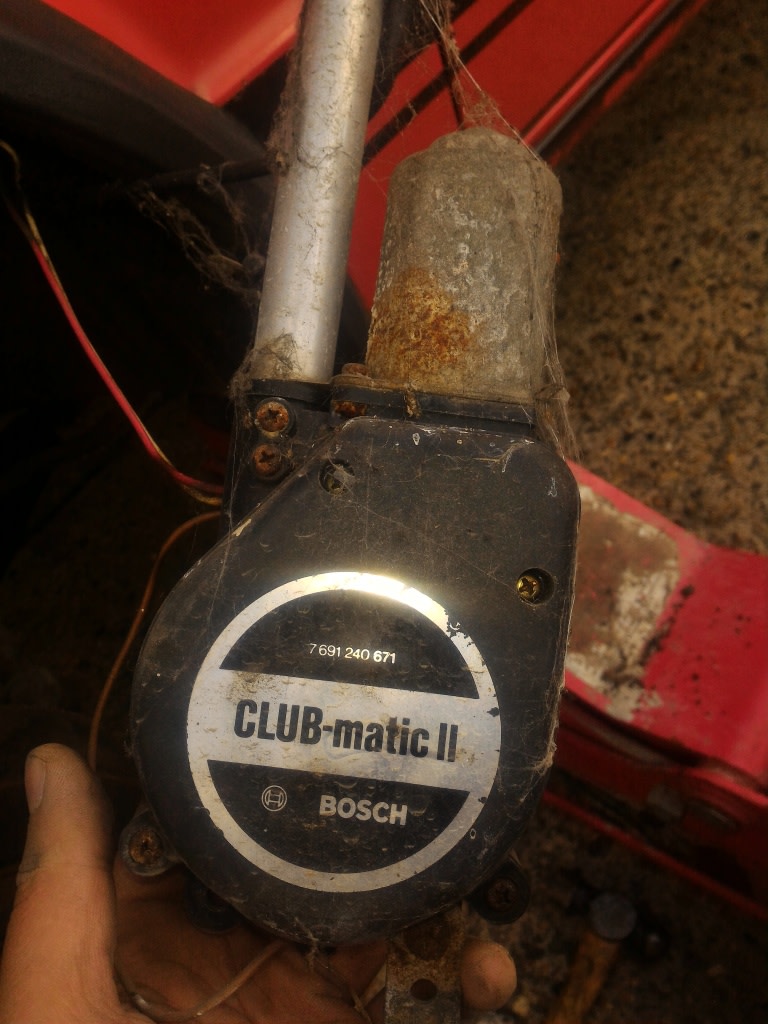 Settled In


Hirschmann 2050 aerial seems highly regarded

Moderator



Smig1003 said

Hirschmann 2050 aerial seems highly regarded

Absolutely correct, the Hirschman is the correct one that was available as an optional extra from the dealer.
It's the very same one today as we fitted back then but with a slightly different part number.
I think only Conrad as far as I know do them.
Car auto retractable antenna Hirschmann Car Communication HIT AUTA2050 from Conrad Electronic UK
I think the original part number was 2049 so it took me about a year to find it and it was just up the road from me! 😂
Mind you they've gone up about 30% in price since I last recommended it about 2 years ago.
Had mine for about 4 years without any problems.
It's about 30 cm's long than the standard manual and I had mine wired up to my ignition so that if I forget to turn my radio / cassette player off it doesn't matter the antenna goes down so no risk of vandalism! 😉 👍🏼
Sent from my Smartphone 📱
---
Sent by a smartphone and not a smartperson!
Play Guess the Asking Price 'SEASON 4' as of Sunday the 29th of October 2017.
https://vwgolfmk1.org.uk/forum/index.php?page=topicview&id=chat%2Fmk1-golf-chat_2%2Fguess-the-asking-price_2
OLD.
https://vwgolfmk1.org.uk/forum/index.php?page=topicview&id=chat%2Fmk1-golf-chat_2%2Fold-guess-the-asking
Ever wondered who's behind the scenes of this forum?
https://vwgolfmk1.org.uk/index.php?page=committee
Mike
There's me building mine 28 years ago, almost finished!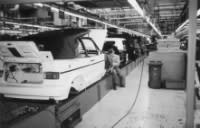 Be proud of your VW Golf Mk1, it's very special!

Local Hero


Lots of screws on the original Bosch one. I'd pull to bits, clean everything up, lube the mechanical parts and reassemble. Nothing to lose.
---
1983 Mars Red 1.8 Golf GTI
1987 Alpine White 1.8 Clipper Cabriolet

The trouble with doing nothing is that you never know when you are finished.

Old Timer


I agree with Early-1800, I had one apart off a MK2 Cavalier CDI that I once owned and there was a couple of contacts in there that had come adrift. I did get it to work again but admittedly it only lasted about a week so I binned it but that was in the days when originality didn'tmatter on these cars!

Local Hero


---
On the drive
T25 Diesel…sameoldblueshiŁ (currently under resto)
Nomorecarsthatsit 83 plate tintop ($mashed)
Rocco gt2….1990 secret 2…(hiding near resto)
Leech 89 plate cabby don't tell Mrs.
Mk4 99 1.8t indigo blue Gti with 40k miles
Caster 93 clipper JH Green cabby
Snowy 91 GTi White cabby
Myvalver 89 GTi Grey mk2 16v
Yuppy Flu 91 GTi Flash Red Sportline 
Golf mk1 owner's club on Spotify
Mk1 golf owners club playlist:
Golf mk1 owner's club playlist - YouTube
Settled In

Thank you everyone for your input.
My Bosch one is damaged. Some ***** snapped off the mast head. No point repairing it so will replace.
Noted the Hirschmann brand. Will try to get one through eBay.
0 guests and 0 members have just viewed this: None.