Auxiliary air valve tube

Settling In

Open end plugged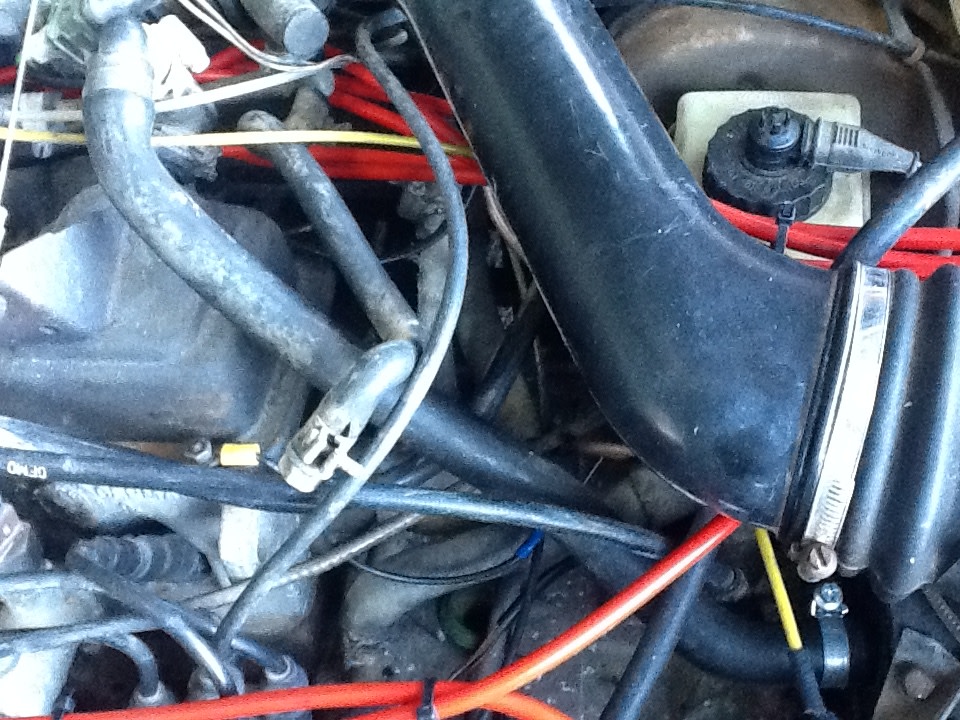 My 1.8 GTi with DX engine has a rubber pipe from the top pipe connection on the auxiliary air valve dangling with a bolt stuffed into the end. The pipe passes through a T piece and then dangles in the breeze! The dangling end has a preformed 90deg bend in it and it's within 250mm of the air cleaner housing. Any suggestions as to what it should connect to most welcome…..

Last edit: by bobclements
Local Hero

Can you post up a picture as that may help with spotting what's missing etc…
---
1988 Mk1 Golf GTi Cabriolet 1.8cc DX, K-jet. Daily drive. 300,000 miles and counting
1978 Mk1 Scirocco GLS 1.6cc FR, Webber carb. Weekend toy.
1 guests and 0 members have just viewed this: None.