4 x 14" alloys with tyres - 4 x 100 fitment
Settling In

4 alloy wheels with tyres for sale.
See eBay link for details.
Were on my Mk1 but will fit other models. Mk2 etc.
Set Of 4 MK2 VOLKSWAGEN VW GOLF GTI BOTTLE TOP 14 INCH ALLOY WHEELS WITH TYRES | eBay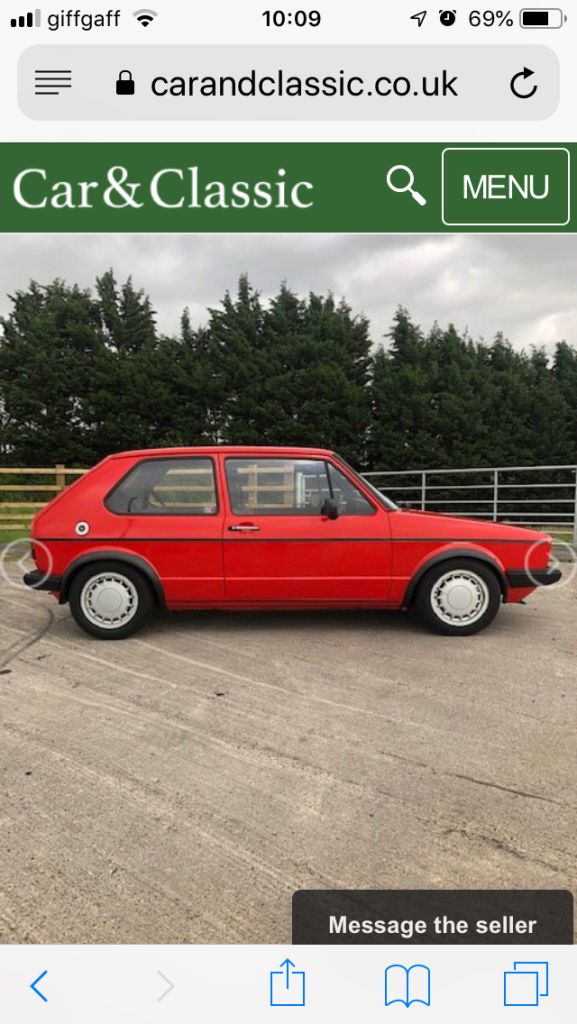 If interested please use eBay to contact me as not on here all the time.
Buyer collects. I'm in Wiltshire area.
Many thanks
Andy
Local Hero

FYI… None standard size tyres on your wheels…
Should be 185/60/14 and not 175/65/14
and speed rated should be H not T if fitted to a GTi.
But as you said in the advert best to get some new tyres.

---
1988 Mk1 Golf GTi Cabriolet 1.8cc DX, K-jet. Daily drive. 300,000 miles and counting
1978 Mk1 Scirocco GLS 1.6cc FR, Webber carb. Weekend toy.
0 guests and 0 members have just viewed this: None.