It's so fluffy!

Old Timer


So after 4 weeks undercover I let the Golf see the light of day so I could go to a local meet this morning.
Anyway on taking the cover off the entire car is covered in a really fine dust like fluff from the inside of the cover.
The cover is a stormforce4 cover and is around a year old.
This is the second one I've had because around a year ago my first stormforce did the same thing and almost appeared to be splitting on the outside.
The ebay seller replaced it without hesitation but it does appear these are only lasting around a year.
The dusty fluff won't blow off the car because its so fine and microfiber cloths just move it around so its really hard to get off especially off the mohair roof.
Is there a way of somehow making the car less static so the dust won't stick or would putting a fitted "indoor" cover underneath the stormforce cure this
Im starting to get a bit fluffed off with it
---
Current rides:
2003 BMW 330d Manual Saloon Msport
1985 GTI cabriolet black edition (42k miles)
1999 Triumph Daytona 955i Post apocalyptic, rat, brat, scrambler, steam punk, cafe racer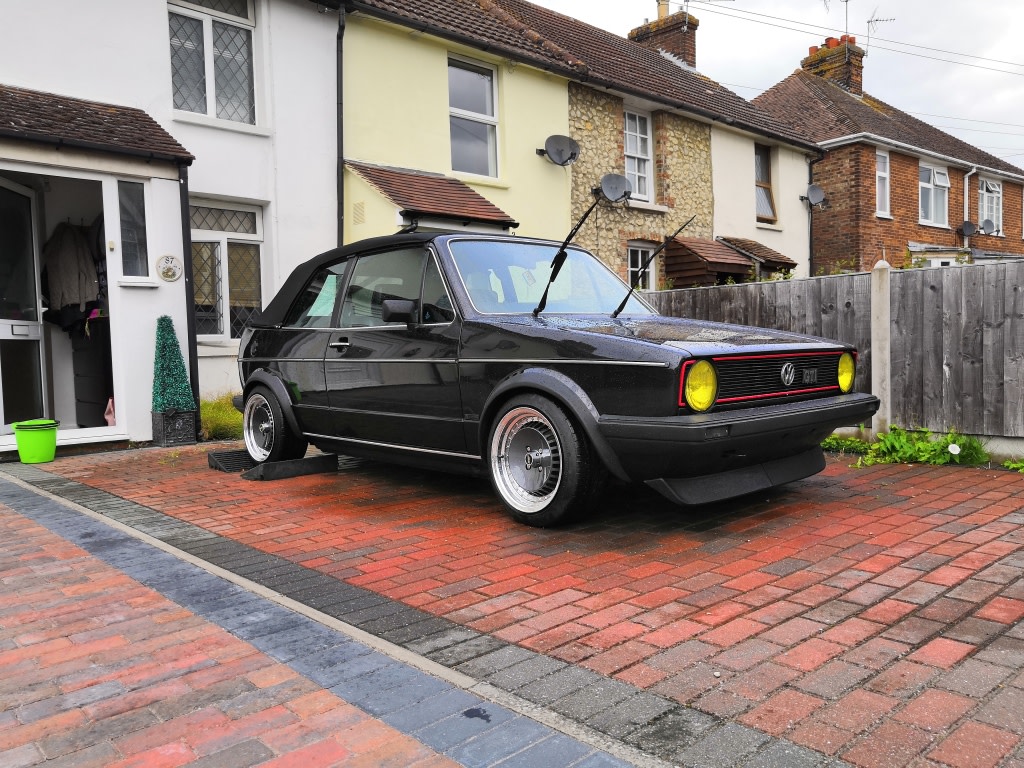 Moderator




0 guests and 0 members have just viewed this: None.