Another rare cabriolet?

Settling In


Rare cabrio
Well I found another cabrio for sale.  I am not a cabriolet owner, and this one looks entirely normal to me, but the seller claims the roof is special.  Can anyone explain to me what this means, and why the roof should be "rare?"  Thank you in advance for your help.
The car is described  [in German]as:
This original and absolutely rust-free cared-for Golf I Cabrio was first registered in Italy on 29.01.1981. Hence the side indicators. From 12.02.1981 until now it has been registered to its second [lady] owner, born in 1933.  This Golf Cabrio is the rare model with the 10cm lower roof-line, but it does have the squared-off dashboard.  Can be given a historic registration  [in Germany.]The cam belt and many other service parts have been changed.
Volkswagen Golf Occasion Autres à Paderborn de (EUR-) 14.900,-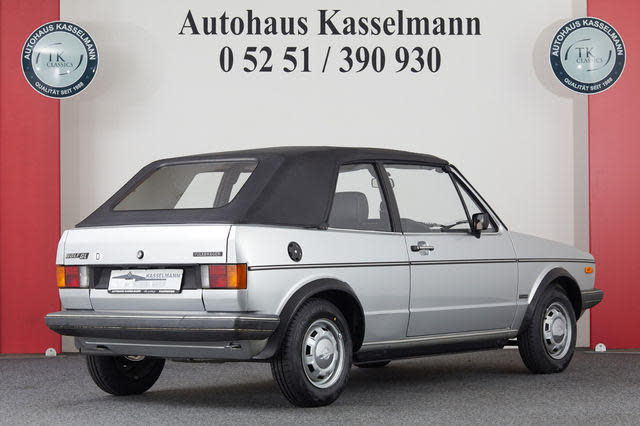 Local Hero

Sounds as if they replaced the frame once upon a time.
The early Cabriolets when folded sat higher in the rear than the later 83-93's
---
What do Divorces, Great Coffee, and Car Electrics all have in common?
They all start with
GOOD Grounds
.
Where are my DIY Links?
1 guests and 0 members have just viewed this: None.