Wing Mirror glass - 91 Gti Cabrio
Newbie


Hey all,
It's been a few years since I've been on here. Moved house and my cars been sat in storage whilst I made room in the garage.
In the process of getting it ready to MOT. It's not in bad shape and just needs a couple of bits. One of which is a drivers wing mirror glass.
Unless I'm looking in the wrong places, these seem to be hard to find now. Where's people getting theirs from these days?
Ideally I'd like one with the backing clip on it but I'd settle for the stick on type just to get it through its MOT.
Cheers
Ross

Local Hero


hi ross, not sure but a autofactor should be able to get a similar shape…. if not ive got 2 odd remote mirroes in odd colours. or matching pair of black ones
---
On the drive
T25 Diesel…sameoldblueshiŁ (currently under resto)
Rocco gt2….1990 secret 2…(currently under resto)
Mk4 99 1.8t indigo blue Gti with 43k miles
Caster 93 clipper JH Green cabby
Snowy 91 GTi White cabby( sat waiting for inspiration)
Myvalver 89 GTi Grey mk2 16v
Yuppy Flu 91 GTi Flash Red Sportline 
Golf mk1 owner's club on Spotify
Mk1 golf owners club playlist:
Golf mk1 owner's club playlist - YouTube

Local Hero

Over on this side of the pond, I could go in to any good parts store and have them order in replacement glass that I affixed with double sided 3m weather strip tape as well as a big dollop of Clear RTV in the center.
Be warned that the edges are sharp and you should sand them down a wee bit.
Remote adjust mirrors.
Carefully Pry the Mirror backing off the adjuster by levering off the Mirror Plate to the mount (there are 4 press fit locks on it.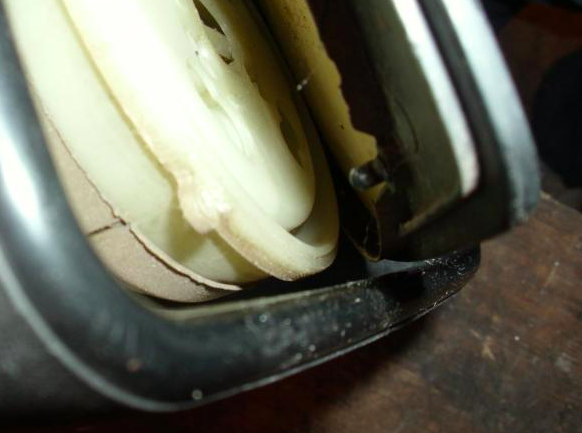 Adjuster minus the mirror backing plate.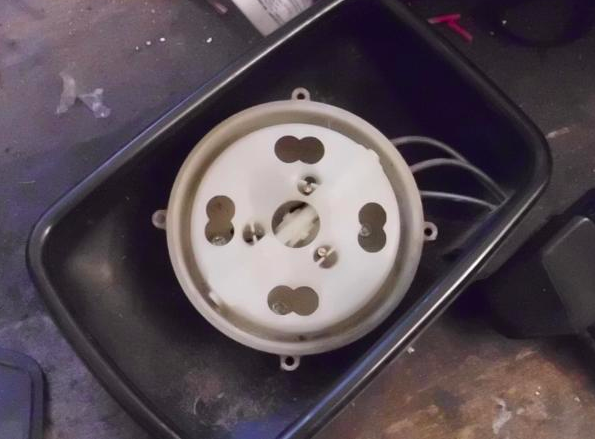 The mounting plate is affixed to the adjuster by 4 push click tabs, and a Generous bit of 2way sticky tape.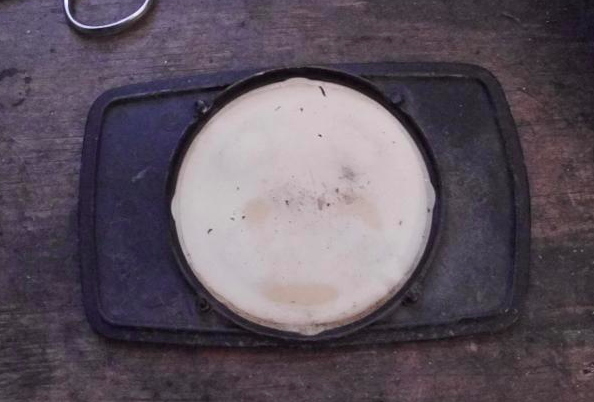 You can break off the old glass, remove the tape on the backing plate, and use new glass on it…

. or you can stick the new glass to the old. Your choice.
---
What do Divorces, Great Coffee, and Car Electrics all have in common?
They all start with
GOOD Grounds
.
Where are my DIY Links?
Newbie


Thanks both, sorry its taken a while to respond.
The issue I have is this: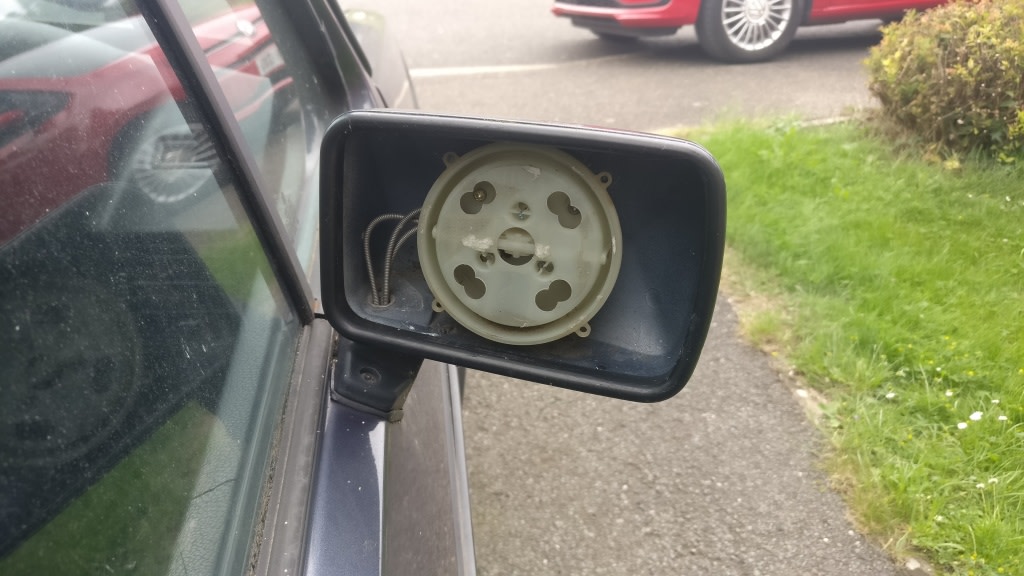 The actual glass was lost (came off whilst driving) so don't have the original backing to use or a template to have a replacement.
As I said, ideally I'd like to try and get my hands on the glass backing (to help stop the above happening again) but I'd settle for just the glass, for now, to get it through its Mot.
Kenneth - your odd pair, I'm presuming they've both got glass? What would you be looking for them? 
0 guests and 0 members have just viewed this: None.