Who said old cars aren't practical?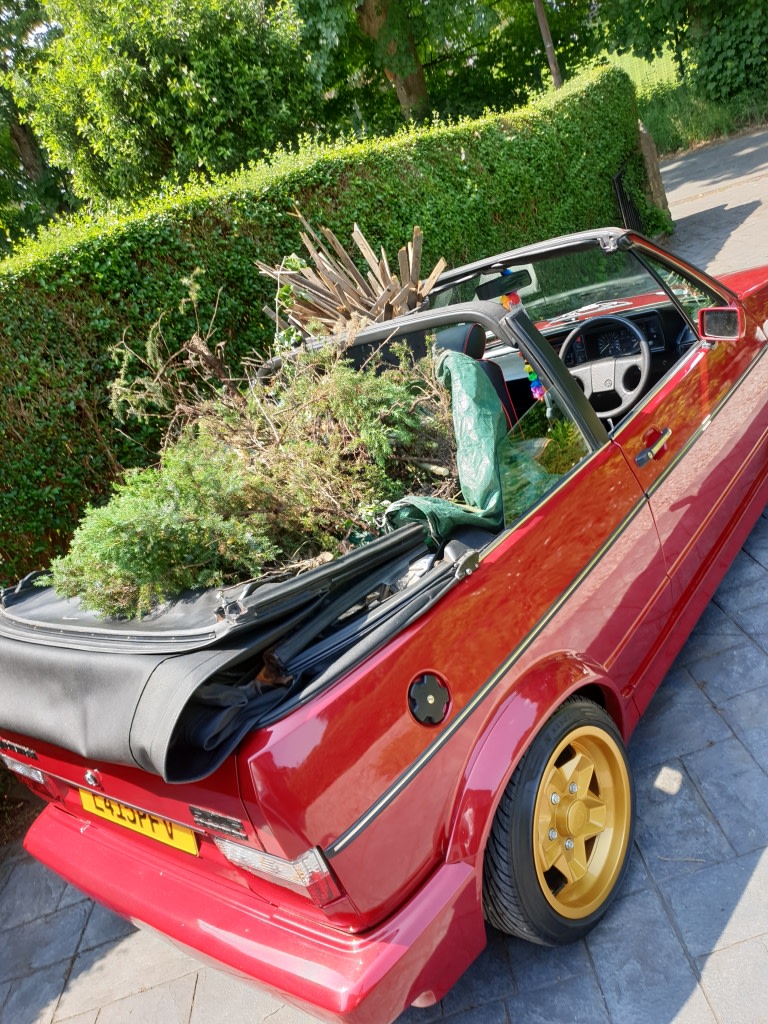 🤣🤣🤣
Dont worry it had a good hoover out after. Got some funny looks in the que for the tip though, and I'm sure by the time I got to the tip there was less foliage than when I set off 🤔

Local Hero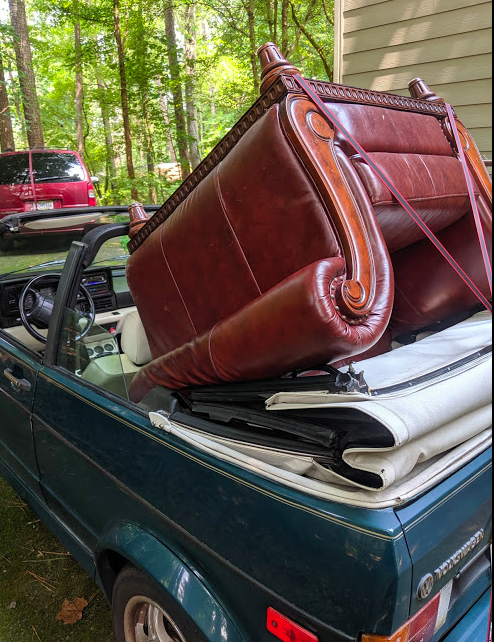 Been there, I had a guy yell at me for putting 3 sheets of plywood on my Cabby(topless) tied to the roll bar, to front windshield then ratchet strapped from front to rear tow-eyes.
I said it is a convertible, one day a hooded car, one day a topless car, and today a truck.
---
What do Divorces, Great Coffee, and Car Electrics all have in common?
They all start with
GOOD Grounds
.
Where are my DIY Links?
That's definitely a lot more daring than a load of tree branches!

Local Hero


did similar to brian, had rocking chair in back last october
---
On the drive
T25 Diesel…sameoldblueshiŁ (currently under resto)
Rocco gt2….1990 secret 2…(currently under resto)
Mk4 99 1.8t indigo blue Gti with 43k miles
Caster 93 clipper JH Green cabby
Snowy 91 GTi White cabby( sat waiting for inspiration)
Myvalver 89 GTi Grey mk2 16v
Yuppy Flu 91 GTi Flash Red Sportline 
Golf mk1 owner's club on Spotify
Mk1 golf owners club playlist:
Golf mk1 owner's club playlist - YouTube
Settled In

good use of those cabs guys–id be too scared to!
Thankfully the golf has been retired from skip and tip run duties as just bought an A6 estate 😃
0 guests and 0 members have just viewed this: None.