Images required for the Mk1 Golf Owners Club 2022 Calendar

Website Manager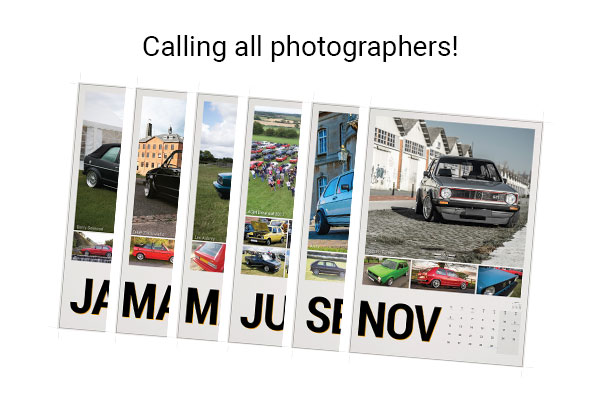 Well 2021 is turning out to be much better for car shows than 2020! It has been great seeing you all once again.
We would like to centre the 2022 calendar around photos of your Mk1 Golfs at the shows that you have attended.
If your photo is chosen as the main picture for any month then you will be the lucky recipient of a free copy of the 2022 calendar!
Here is what we need:
- Mk1 Golf or related images, themed to shows that you have attended.
- 7 megapixel or greater (we need 300 DPI for a clear print).
- Pick your best
three
2021 images and send them to the email address below. (Only entries received this way will be considered).
- All photos need to be your own and not have any water marks on them.
- Your forum username and your full name in the email.
Click to email up to three images
Deadline for submission is Sunday 17th October 2021.
Cheers,
The Mk1 Golf Owners Club

Last edit: by lhasadreams
0 guests and 0 members have just viewed this: None.