Tool Boxes - What do you use?

Moderator




As the Headquarters of Borednow Towers International Rescue is beginning to come close to completion I've been thinking about tool boxes and storage solutions.
I have air tools, hand tools, battery tools, electric tools and even really old tools. Metric and Imperials plus some stuff my Grandads made as well. Currently they are arranged haphazardly in a shed as when the garage came down i needed somewhere to put everything. I currently have a couple of older, cheap tool boxes which are in various states of broken downess and one of Halfords blue boxes 
https://www.halfords.com/workshop-tools/storage/tool-chests-cabinets/halfords-8-drawer-tool-centre
 I find this one quite annoying as the drawers don't come all the way out and stuff gets lost right at the back of the drawer. You know either the punch you need or the micro screw driver 

Trying to decide if a couple or 3 of roll cabs would be best, or a double wide full combination or a mixture.
So just wondering what you lot use and how you're organised.
Pics of complete and utter disorganisation also appreciated 

Fantasy ideas and pics also appreciated 

Ian

Local Hero

I have a Husky Tool Box Bottom with a large Drawer that hold most of my power/air tools. The Drawers have roller bearing slides that are rated at 300 lbs. So it will hold all my sockets, that is 1 set of deep and short 1/4 drive, 2 sets of 3/8 drive (6pt and 12 pt) and my set of 1/2 Drive + extensions for all sizes, 2-3 ratchets for all sizes and the drawer weight is about 75 lbs, so getting the rails that hold 100-300 lbs is warranted, and that you won't be dropping one drawer on to another. I have a cheaper too box on top, it is one I was Gifted, and the rails aren't roller, they are just glides that are held in the rail by metal tabs that "POP" out a wee bit. I have had them fall or go catty-wonky on me and are a pain to repair..if they are stuck.


---
What do Divorces, Great Coffee, and Car Electrics all have in common?
They all start with
GOOD Grounds
.
Where are my DIY Links?

Old Timer


I have two Aldi roll cabinets, they usually sell them once a year, I have black for imperial, and red for metric.
Like this old advert.
Workzone Red Tool Cabinet - ALDI UK
I don't need Snap-On.

Local Hero

I use the floor mostly. 

My tools are a representation of my mind….. a scattered, unorganised mess. 

Moderator





Briano1234
yep wish I lived in the Colonies for this type of thing. So much choice and the cost is minimal compared with what we get!

TBigJohn
are they any good though? Two of my 'cheaper' ones have had drawers come off the rollers and drop and this annoys me muchly!

Roach
doesn't surprise me to be honest

It's fine if you're always on your own. I have a mate who's doing a Merc V8 engine into a 69 Daimler and we work a lot together. He also leaves tools on the floor, the wings, the scuttle panel, behind his ear, in his pocket, under a seat, by the kettle etc etc. It means I spend more time looking for tools than actual turning spanners. So very annoying

Ian

Settled In


US Pro tool drawers, Ebay seller, Mac or Snap on way out of my price range,  they are roller bearings, had them 5 yrs and throw all my air tools in the bottom deep draws, think they're 10 yr guarantee, also got a Facom roll top but don't use it for spanners etc, full of old split rim bits and a few files, all the daily use stuff is in the us pro draws, removed the castors and went Ikea worktop over the top and Ikea base and wall units, worked out relatively cheap and the units are standing up to abuse fine, have a cpl of full height units not pictured for washing and detailing stuff, does me fine and looks the part đ˙'
Si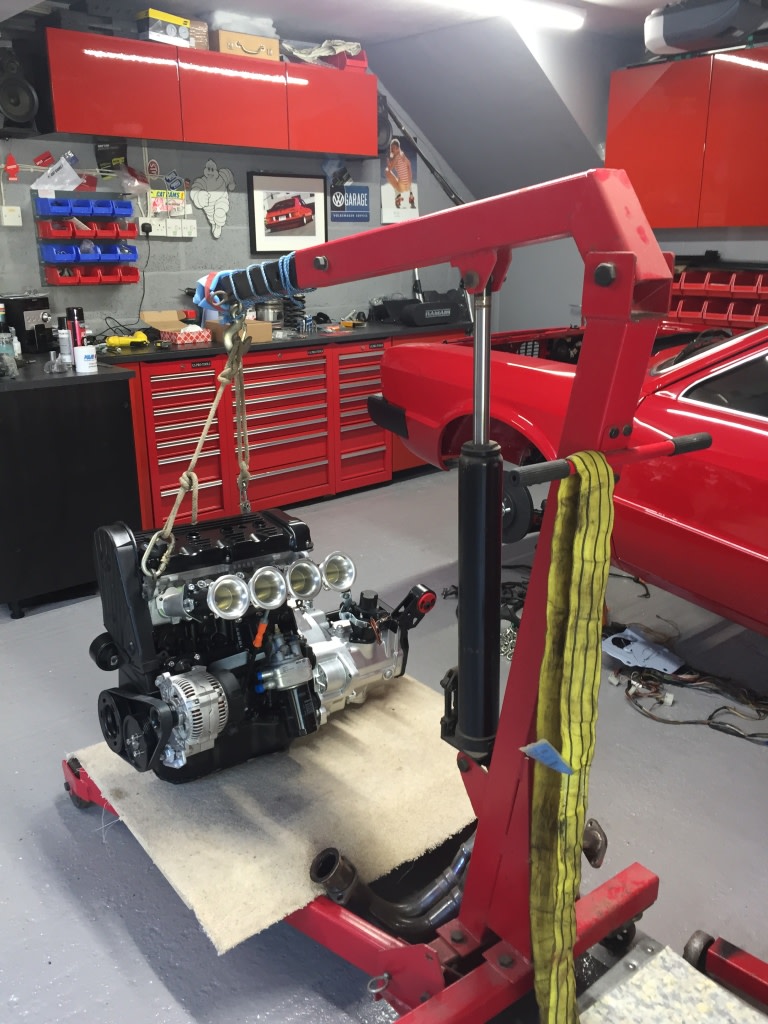 Last edit: by hubbadubba

Old Timer


borednow said

TBigJohn

are they any good though? Two of my 'cheaper' ones have had drawers come off the rollers and drop and this annoys me muchly!

Ian
They have an Aldi 3yr guarantee, so if I was worried I'd have broken them in the 2yrs I've had them. They are bearing up well at the moment, but I'm gentle with my kit.
0 guests and 0 members have just viewed this: None.