Time to Fess Up..... Stupid things that I have done to my Ride

Local Hero

Ya know I thought that we needed a how can i have been so effin Stew-Pid moments, I thought
that we should share stories…
Like How many of us have blown f19 on the Cars when we changed something in the dash and forgot to disconnect the battery?  Until we realized that the Blue/black wire needed heat shrink.
Or jumping in to my car at -15F and putting my elbow through the old vinyl seat back as it was frozen.
Or Leaving the window down and it rained in Sideways.
How about forgetting to "Pump" the Brake pedal 3 times after replacing front pads, and your car rolls in to your tool box spewing things all over the floor.
We all have done the lock your keys in the car.
Or after having the parts store give you the wrong parking brake cable for your car on a Sunday, and their closed do you realize that after you have it installed, and the brake drum buttoned up…. So you hack saw the screw end to the correct length, and you notice there is no way you can move your Thumb out of the way and say "This is going to Hurt!!!!" as you cut through your knuckle…requiring 2 butterflies and a Tetanus shot, so you can drive the 400 Miles back home….
Yep I have a lot of those Effin Idiot moments over the course of my life.
Come on, Fess-UP.  We all are laughing with you, well at you as we all have been there….me probably a time or 3.
I have driven 5 hours to Help my daughter start her car.. "We checked all the fuses"…. Yep replaced the 40A fuse in her honda, 10 hours of my time, 2 tanks of gas, and 3 minutes to "Fixed the good fuse." 
---
What do Divorces, Great Coffee, and Car Electrics all have in common?
They all start with
GOOD Grounds
.
Where are my DIY Links?

Old Timer


Heehee.
Several years ago I was going to a local meet at a car park which had a height restriction and a speed bump which I was to low to go over.
I was in a polo g40 running 13x8's with quite a bit of "poke"
There was a gap to the side of the gate for pedestrian access and some of the other cars could squeeze through.
I decided to use the same method but went to quick and didnt judge the gap well.
I caught the edge of the rear wheel on the large metal upright of the height restriction and bent my rear axle
Had to drive home sideways in shame
---
Current rides:
2003 Honda CRF450R (impossible to start)
2003 BMW 330d Manual Saloon Msport
1985 GTI cabriolet black edition (42k miles)
2004 Mk1 Octavia VRS (250bhp) For Sale
2002 Yamaha R1 track bike (crashed badly)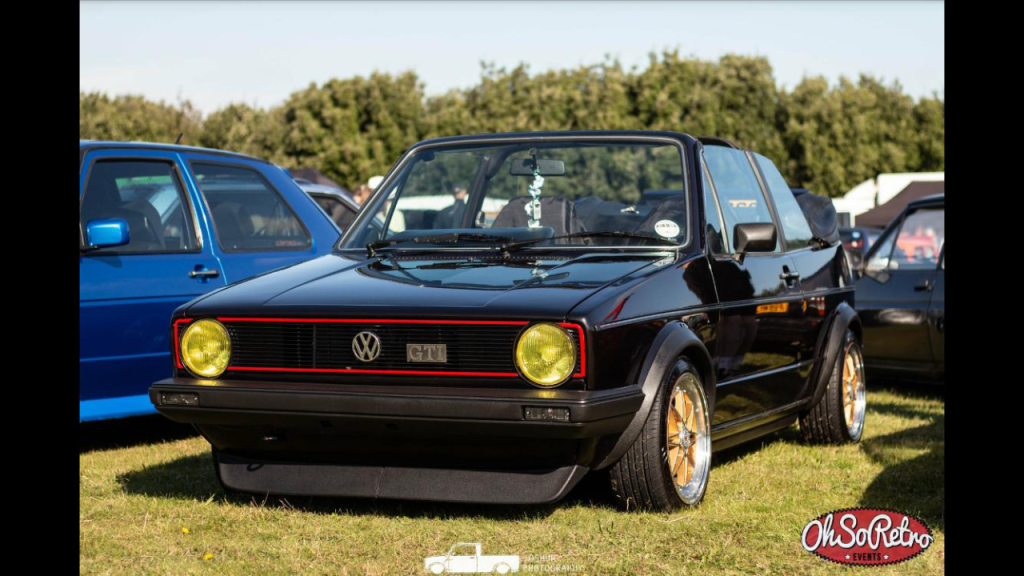 Old Timer

Time to Fess Up..... Stupid things that I have done to my Ride
I was once racing my 2 door Vauxhall's cavalier through the lanes with my mates and spun it in an impossible place no scratch racked it in reverse and made it out the single lane track double speed.
Second night tried to do it again using the hand brake. Went 180 and straight into the earth bank bending the front wing, bonnet and other bits. Plus looked a right knob.
When desire I stronger than ability.
Sent from my iPhone using Tapatalk

Moderator





Settled In


I was doing some welding on my mk2 and had covered the glass with cardboard to protect it and had a old cloth over the dash, which caught fire and in turn melted half the dash, quite lucky I didn't have the rest of the interior in it else it would have gone up!
Also did a oil change on the same car and forgot to move the tray of oil before driving it, heard this crunch and then bang and found that it had pulled the bottom of the bumper off and about a litre of oil all over the drive.
Yesterday I drove over some mk2 door cards that I had left drying after varnishing the backs but the only way I could lay them flat was half under the car, forgot all about them.
Also locked both sets of keys in my dads car half a hour before leaving to catch a ferry for a family holiday… 
1 guests and 0 members have just viewed this: None.