H&R Anti roll Bar Upgrade
Settled In


Advice Needed
Hi All, just looking at replacing the anti roll bars as the back one was a little corroded and thought it may be best to do while the axle is off and I'm upgrading a lot of parts.
Has anyone fitted the H&R sets as looking at the images they are different in how they fix to the axle and front wishbones as it looks like they bolt on and not sit in the standard bushed clamps?
Plus is anyone running them and how good they are??
Thanks, Andy
Old Timer

Not sure which image you looked at, but i just had a quick look on ebay and it was just a generic image, the bars shown were not mk1 golf although advertised as such. although you may have seen an actual picture and someone else may know more..

Local Hero

I don't think a little corrosion on a Solid Spring Steel bar is anything but surface, and can be cleaned primed and painted easily enough. I will say that new bushes will be needed. Unless you are making a track ride I think the standards are sufficient.
Taking them off is one thing, getting them back on is another…. Hint they are easy off and a pain to put on….
IIRC I took the ends off first as that unloads the things, but getting them back on was a bother, but I had the tool, a 2 foot Square Steel tube, that I could slip over the end to get it into position. One side will be easy as it isn't under load, it is trying to PRY the other side in that is the usual issue I have found.
Years ago when I was using my Diesel Golf as a work car, I found a set of butt sagging helper springs that I added to my Golf, these were great at keeping the car level to the road when the rear was loaded with people or luggage/ parts…. I would see tons of Dubs running down the road with the bottoms dragging at the rear, and when I chose to buy a Golf as a work car the first thing I bought was a rear end sag preventer….Can't find them now but they could be made easily enough… The clamped at the axle beam triangle plate wher ethe trailing arms attached, then bolted to the Body at the back end with nuts, bushes washers and a double ended link…
looked something like this: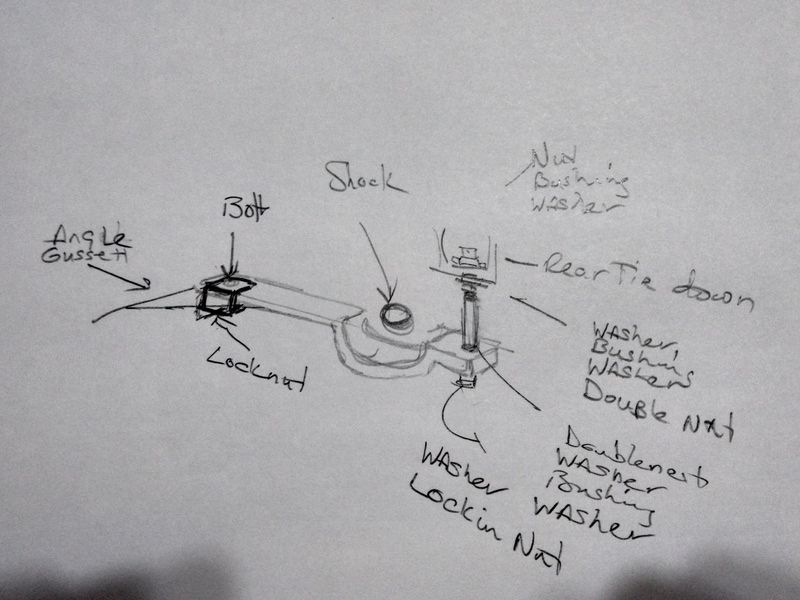 ---
What do Divorces, Great Coffee, and Car Electrics all have in common?
They all start with
GOOD Grounds
.
Where are my DIY Links?
Settled In


Thanks for the comments - Had re-furbed the front as that wasn't too bad - The back one looks like the rust has ballooned the end where it sat under the bushes (New bushes all round for sure while it's in bits!!) and my mechanic mate said maybe if too much metal has gone there may be more play in the new bushes/ride?
No stock at Venom Motorsports anyway so looks like the back one's gonna get a good dose of sanding and painting!!

Old Timer

Ive got the kit heritage sell or did. Front fits the same, rear connects to the shocker bolt, which i much prefer as i am not a fan of the original clamp..

Settled In


I recently fitted a set, they fit the same as the std ones, they come with new poly bushes, I upgraded my rear outer brackets to stainless steel ones. Easy enough to fit, got them cheaper from Germany.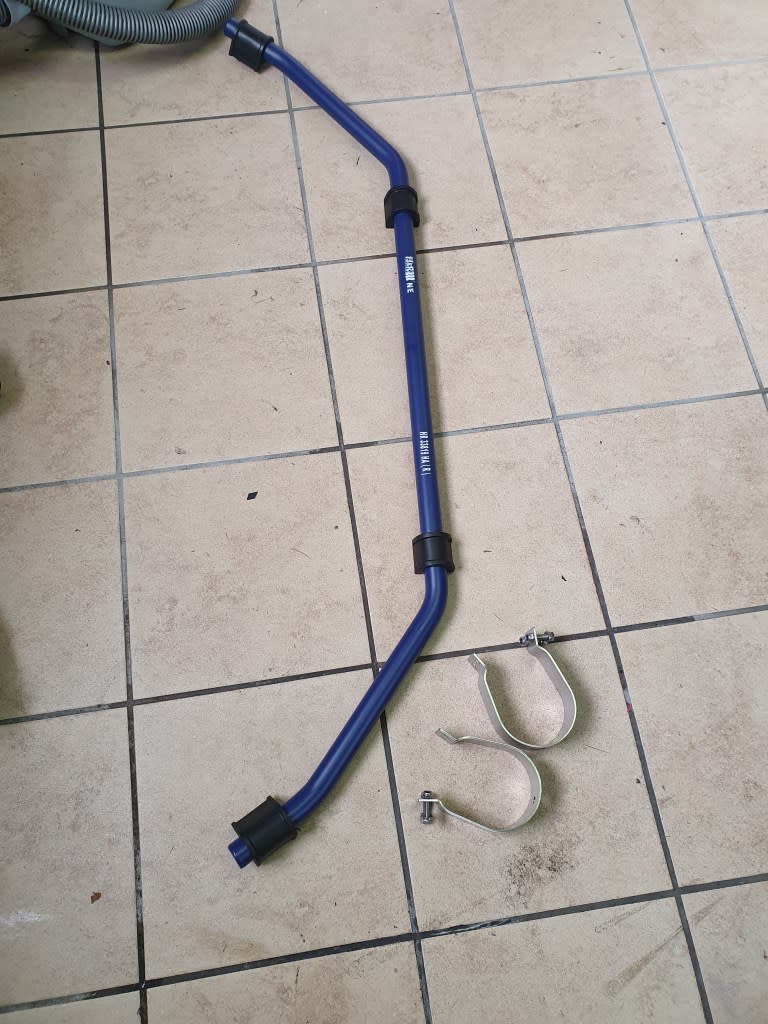 0 guests and 0 members have just viewed this: None.