Cabby GTi grille surround colour

Newbie


We are due to move house soon, so am resurrecting my partners Cabby from its slumber.  As part of this, along with new front suspension/wishbones, and power steering,  I will be doing some general titivating.  The grille surround is currently silver, however I understand that the GTis, in tin top anyway, have a red surround. What is the correct colour for the grille surround on a silver F plate Cabby GTi with factory body kit. (old picture from when we first got it in 2014)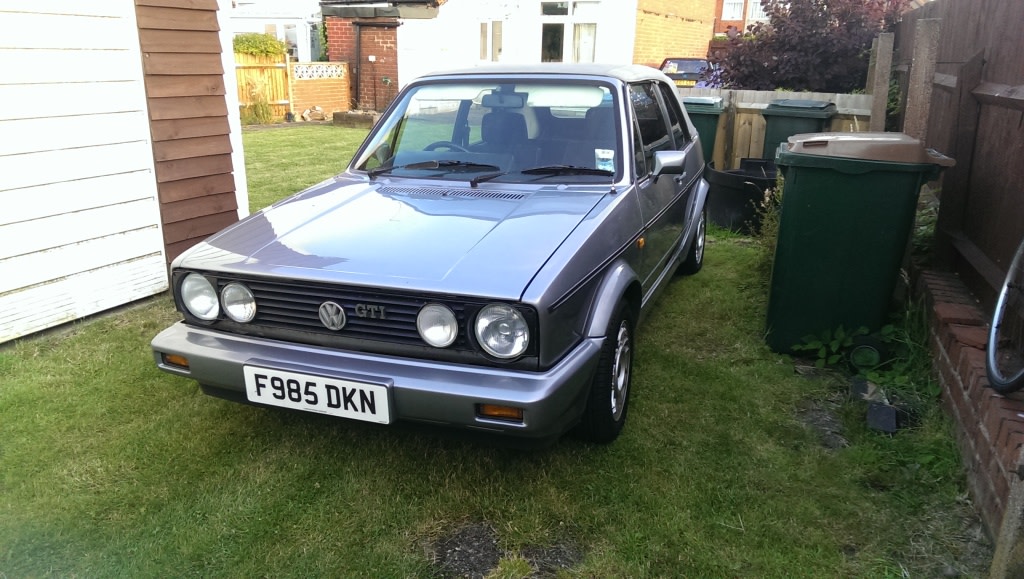 body kit?
Local Hero

No colour on the edge of the grill even for a GTi.
The picture above is right apart from the GTi badge being 1 slat to high from how it came out of the factory.
---
1988 Mk1 Golf GTi Cabriolet 1.8cc DX, K-jet. Daily drive. 300,000 miles and counting
1978 Mk1 Scirocco GLS 1.6cc FR, Webber carb. Weekend toy.

Local Hero


Cabby GTi grille surround colour
If you've put a pre 88 grille on it you can edge it in red if that's your thing.
It's Mars No2 Red.
Sent from my iPhone using Tapatalk
---
"Making Cabbies More Beautiful One Roof at a Time" 
Old Timer

Pre 84 then yes GTI did come with red surround, grills changed after that and then didn't.
---
1983 Cabby Gti All White Edition
Old Timer

---
1983 Cabby Gti All White Edition
0 guests and 0 members have just viewed this: None.