Are badge refurb stickers any good?

Settled In

Hi Everyone
Anyone had a go with the overlay stickers to recondition badges?
my badges are all black from age so i want to get them back to original - i have seen the stickers that can be stuck on but i worry they will blast off when i wash my car with my pressure washer? - has anyone used them and if so are they likely to last a good blast? i did think about getting them and over spraying with clear coat but still not sure???
I did think of cutting some out of aluminium on my CNC, spraying black and sanding back to expose the face metal but i am not the best at cad and its a massive faf to get the speeds and feeds set up + i am having a real pain in the bum getting the draft right on the letters for the cabby badges!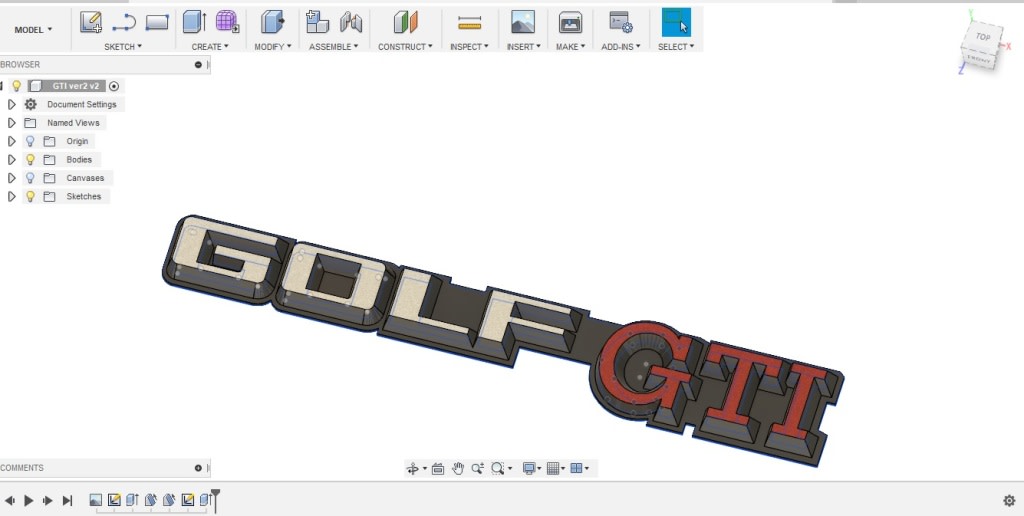 thoughts? - are the stickers any good?
---


Local Hero


You can get most in repro.but the stickers look good..1 trick is to lacquer them after fitting ..as they will fall off in bad weather I know tried 3 sets. I've also masked and rattle tinned in silver. Too matt…. then I just use chrome pen and keep redoing every time I feel like it far easier and looks pretty for couple of weeks
---
On the drive
T25 Diesel…sameoldblueshiŁ (currently under resto)
Nomorecarsthatsit 83 plate tintop ($mashed)
Rocco gt2….1990 secret 2…(hiding near resto)
Leech 89 plate cabby don't tell Mrs.
Mk4 99 1.8t indigo blue Gti with 40k miles
Caster 93 clipper JH Green cabby
Snowy 91 GTi White cabby
Myvalver 89 GTi Grey mk2 16v
Yuppy Flu 91 GTi Flash Red Sportline 
Golf mk1 owner's club on Spotify
Mk1 golf owners club playlist:
Golf mk1 owner's club playlist - YouTube

Local Hero

On a Cabriolet I had, I cleaned and sprayed the entire badge White 3 coats, then I sprayed satin black over the entire body.
Using a piece of 2000 grit wet/dry in a cookie sheet of water, I flat sanded the black paint off the white. Once I had all the black removed off the white Face and allowed it to dry… I over sprayed the rear badges with Satin finish Clear…. Looked great, lasted for quite a few years until I got rear-ended and car got totaled.
On my later ones I sanded the badges to get the nicks and scrapes flat. I sprayed then totally satin black.
Over the black I applied leafing adhesive and Gold Leafed them. ( I suppose you could use Silver leaf)
---
What do Divorces, Great Coffee, and Car Electrics all have in common?
They all start with
GOOD Grounds
.
Where are my DIY Links?
0 guests and 0 members have just viewed this: None.