1979 golf gti 4 speed
Been hidden for years
Hi, 29 yes ago I bought a 79 gold gti, the cylinder head aas in the boot lol. I repaired it and got it on the road, my mum bought it off me. 12 months later started using oil, and started knocking, I got parked in a garage and left as she couldn't afford to repair it at the time, 3 yr ago a friend of hers stripped it to restore it, she wouldn't let me have the car to do it, any way she has now given it to me !!! So I know its going to be a lot of work but its pretty solid still. And other than the wheels its as it left the factory. How many 4 speeds are out there ?? . It was registered on 22/08/1979, black
Old Timer

I think the series 1 gti is very rare in rhd, I'm not sure if they were all 4 speed. There is a page for the series 1 on Facebook so would be best to ask on there.

Old Timer

1979 golf gti 4 speed
Keep it original and restored looking up to £40k. Even in good roadworthy condition could be £20k.
Sure someone will comment on 4 speeds but think they become 5 speed on series 2 late 79 early 80.
Being laid up for so long it must be really low mileage and owners also.
Sent from my iPhone using Tapatalk
Hi, I think it has approximately 100k on the clock, I have looked about and they only made the 4 speed for around 3 months in the UK, so there won't be many of them I'm sure. Its going to take a lot of work but it will be done, I'm in the middle of a house extension atm and I have a fiesta rs turbo to finish before I start this so won't be happening foe a while lol. I'm going to keep it stock as much as possible

Local Hero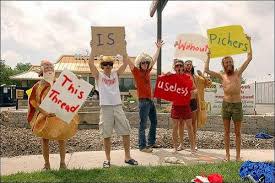 ---
1983 Mars Red 1.8 Golf GTI
1987 Alpine White 1.8 Clipper Cabriolet

The trouble with doing nothing is that you never know when you are finished.
Hi unfortunately its 210 miles away atm, so no pics as yet, and as I said its been stripped so not much to look at, I have a reg number and log book is at my mums 210 mile away lol. Fgx574v. As soon as pic it up I will post pics

Settled In


1979 golf gti 4 speed
Reminds me of a 1979 v reg 4 speed scirocco storm I had many many years ago! Looking forward to seeing this progress[emoji1362]
Sent from my iPhone using Tapatalk
0 guests and 0 members have just viewed this: None.