Can't post in the Classifieds?
Web Team

Then you need to read this...
New to the club and want to sell your car or parts ?

You have three choices:

(1) Pay £5 and you will be entitled to sell straight away, the subscription will last for a year.
(2) Join in with the community and post on the forum - once you reach 150 points you will automatically be granted the permission to sell your goods - this will never expire - spam will not be tolerated.
(3) Pay your £20 and become a full member for a year, so as well as all the membership benefits you will be able to sell your goods straight away !!

As they say "the choice is yours"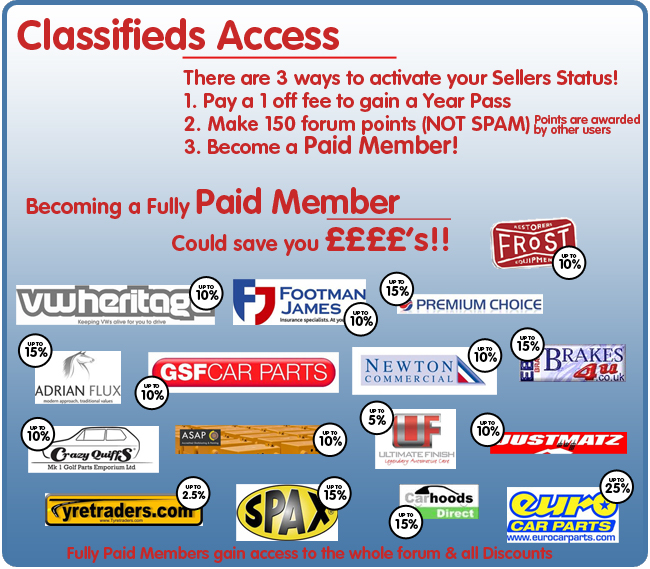 Click the pic if you wish to purchase.

Last edit: by lhasadreams
0 guests and 0 members have just viewed this: None.