Lancaster Insurance Classic Motor Show
Hi
Guest
, For our Paid Members, there is a special discounted advance ticket offer. Please join up to reveal the code on this page.
With your membership you instantly gain access to:
Peter James Insurance Official Insurance Partner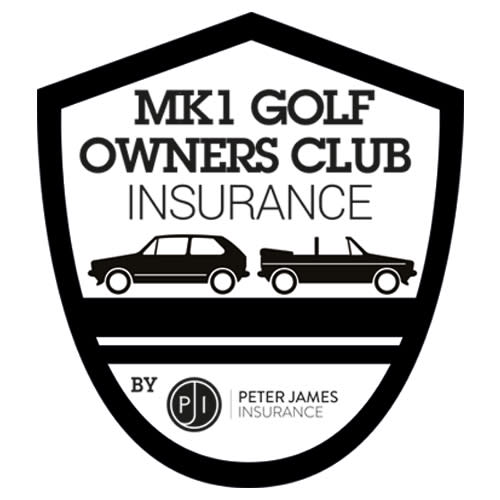 Click for exclusive Paid Member Benefits
With an annual Membership of only £20 you get to belong to the fastest growing Mk1 Golf Club in the world!
Over the last year we've added even more reasons for joining, including discounts at leading parts suppliers and not to mention up to a massive 25% discount on insurance. With all this, it's not hard to see that your subscription pays for itself in no time at all.
Together with the financial benefits you'll also have access to the Members Forum and be given the opportunity to vote on important matters that influence the future of your club.
So why not take part in something special and help preserve one of the best and most influential cars of our time.
Guest click me to become a Paid Member