NEC Restoration Show
Discover everything for your project from barn finds to concours.

Brought to you by the organisers of the NEC Classic Motor Show and Practical Classics magazine, Practical Classics Restoration Show will offer inspirational restoration advice, demonstrations, hands-on experience and must-have products. If you are restoring a classic in your garage, want to learn more about keeping them on the road, are looking to appoint a professional restorer or simply love classic cars this is a must-attend show for you.
Hi
Guest
, NEC Restoration discount codes are available to Paid Members of the Mk1 Golf Owners Club, please join up to reveal the codes on this page.
With your membership you instantly gain access to: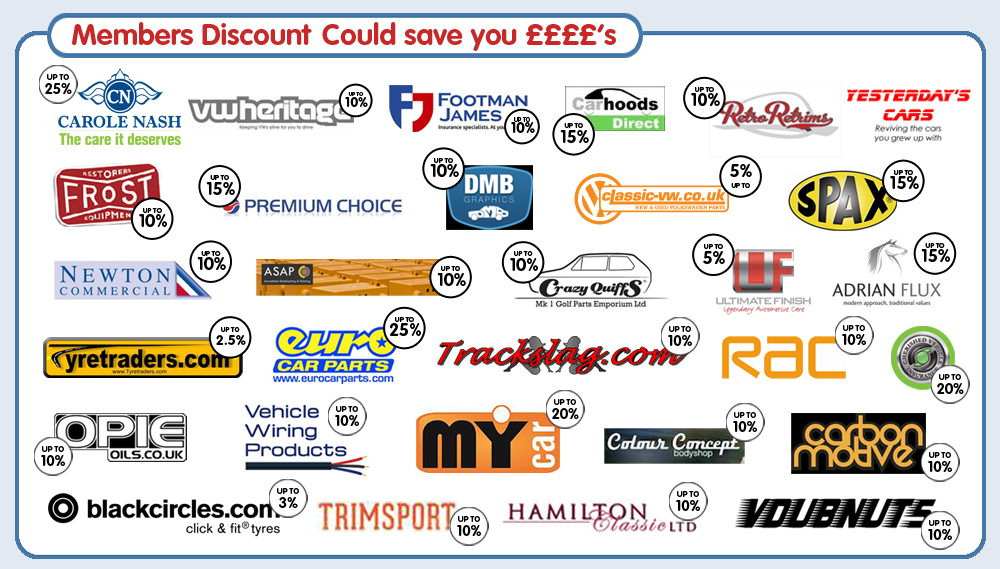 With an annual Membership of only £20 you get to belong to the fastest growing Mk1 Golf Club in the world!

Over the last year we've added even more reasons for joining, including discounts at leading parts suppliers and not to mention up to a massive 15% discount on insurance. With all this, it's not hard to see that your subscription pays for itself in no time at all.

Together with the financial benefits you'll also have access to the Members Forum and be given the opportunity to vote on important matters that influence the future of your club.

So why not take part in something special and help preserve one of the best and most influential cars of our time.

Guest click me to become a Paid Member


To book your tickets call 0844 858 6758*or visit NEC Restoration Show



Show highlights include:
Footman James Classic Car ER - discover everything from buying a classic to fault diagnosis, from essential maintenance to getting your treasured classic through its next MOT
Heritage Insurance Barn Find - enjoy this fantastic collection of fascinating vehicles, discovered in all different conditions
The Workshop - Our experts are on hand to teach you everything you need to know about restoring your car, from MIG welding basics to panelwork basics and making repair sections to MIG, TIG or gas welding advice
The Practical Classics Live Stage - Hear Red Dwarf star and classic car enthusiast Chris Barrie share his love for classic cars and see Vicki Butler Henderson restore her first car live on stage. Plus more celebrities and experts to be announced shortly!
Autojumble - get your hands on all the necessary accessories to perfect your restoration project