Starter motor/electrics
Hi
Electrical issues after rebuild, long story short engine turned over etc until I put steering wheel back on tested horn… now nothing.
Found horns defective as 12v dc present at connector when button pressed.
Get 12v dc to starter wire when disconnected and ignition turned on but when connected just a click and clock resets on dash? Tested continuity from main battery cable to small wire connection on starter motor, is this correct? I'd expect OL or could be wrong. It's a new motor could it be shorted n knackered as horns defective and taken it out
Any help would be appreciated?
Ps I've done the earth checks etc and all seems good as all other things work, lights etc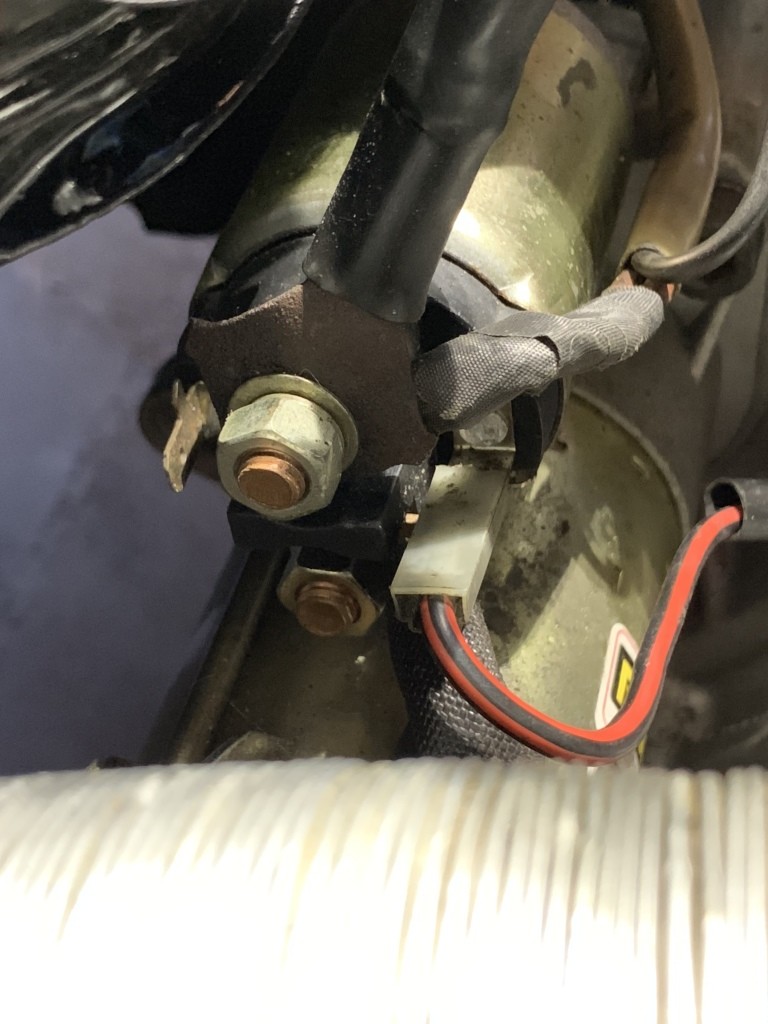 Also checked continuity from battery to steering rack ok but not getting any reading on central shaft that steering wheel bolts onto, should that get earthed also?
Cheers 

Local Hero

That is a pretty corroded connection on the Starter from the battery.
It should be bright and shiny.
Do this test.
Battery Jumper Cable from the Battery Negative to the Engine/Tranny lifting eye.
Car in Neutral.
E-Brake Fully on.
Ignition Switch to the Run not Start
Take the other battery jumper and run it from the Positive Battery post to the Big lug below the Starter solenoid…. Motor spin and run?
---
What do Divorces, Great Coffee, and Car Electrics all have in common?
They all start with
GOOD Grounds
.
Where are my DIY Links?
Local Hero


Starter motor/electrics
Horn wise
Basics
Fuse
Relay
Short wire to steering rack
Power the horns direct from battery to see if they sound.
If it's a twin horn set up often on earlier cars the wiring goes funny meaning not enough current to trigger both horns. Disconnect one to see if that fires one.
It's negative switched also.
Check the horn tab is contacting the ring on the underside of the steering wheel.
Sent from my iPhone using Tapatalk
---
"Making Cabbies More Beautiful One Roof at a Time" 

Local Hero

To add to Chortle, The main ground for your horn buttons is on the Steering rack Gear Box to the Steering rack mounting bracket, very easy to snatch it off by accident.
Test your horns first as they have direct power applied full time, and switch grounds.
The Horn relay applies ground to the horns.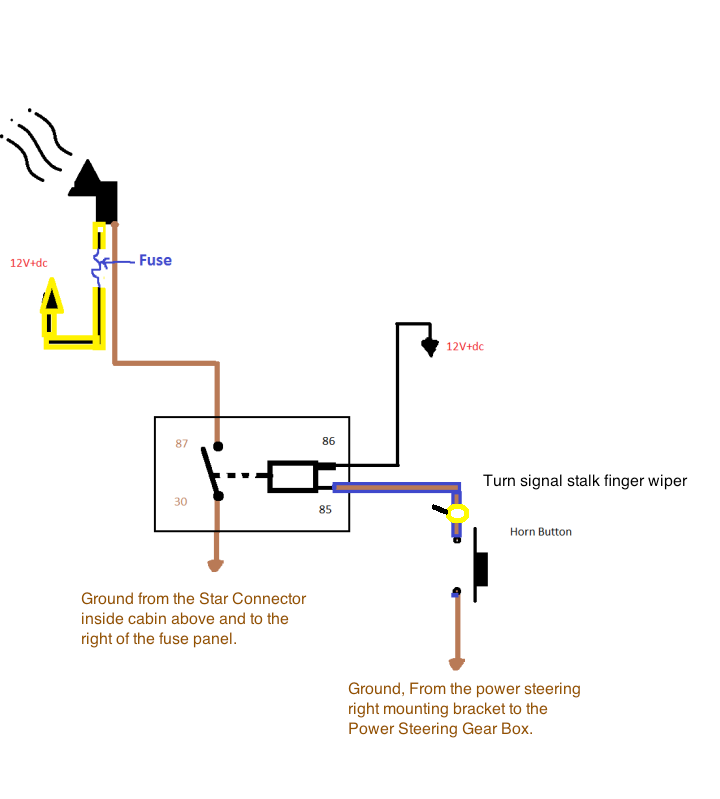 ---
What do Divorces, Great Coffee, and Car Electrics all have in common?
They all start with
GOOD Grounds
.
Where are my DIY Links?
Thank you I'll update when I get chance to look at it again 
Update
Cleaned all connections, tested resistance etc
Found one of the horns faulty causing the other not to work, disconnected it and bingo horn works.
As for starter issue, took sparks out and it turns over. Put this down to weak battery and cold engine this time of year.
Ordered new larger amp battery and hopefully sorted.
Cheers for your help
1 guests and 0 members have just viewed this: None.